Departament de Periodisme
The Universitat Autònoma de Barcelona is a referent in Europe so much for its teaching quality as for its commitment to innovation in research. The University was founded in 1968 and it has become a model to follow because of its will to contribute to social progress by training the professionals required by the most dynamic economic and social sectors in the country.
The UAB was one of the first universities of the Spanish State in being acknowledged as Campus of International Excellence. This Program promotes alliances of institutions that have a common strategic project aiming to create an academic, scientific, entreprenurial and innovative environment to get a high international visibility. The University proposal is the project "UABCEI: Aposta pel coneixement i la innovació" (UABCIE: Committment to knowledge and innovation). This is an strategic plan that seeks to make a dynamic RDI environment aiming to make the UAB one of the best European Universities.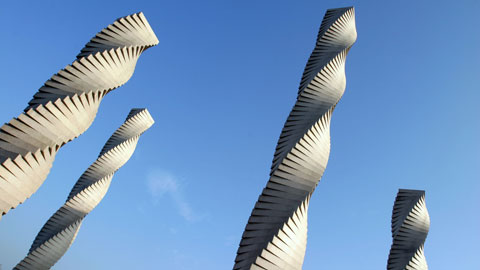 Recent Submissions
(Date of defense:

19-10-2018

)

El deporte es uno de los temas que más espacio tienen en los medios de comunicación y se ha convertido en uno de los grandes campos de estudio para la especialización de futuros periodistas. Sin embargo, existen todavía ...

(Date of defense:

05-05-2011

)

A partir d'un enfocament pluridisciplinar, en aquesta tesi s'investiguen les vies d'accés de les persones sordes signants a l'actualitat periodística, la percepció que tenen de les notícies i la relació d'aquest col·lectiu ...

En el presente trabajo desarrollamos una investigación para comprender los procesos de televidencia de audiencias multiculturales en situación de interculturalidad. Poner el acento en la situación de interculturalidad no ...

La presente Tesis Doctoral consiste en la aplicación de un currículum alternativo vinculado al concepto de ciudadanía y a la emergencia de los medios de comunicación, con una metodología pedagógica concreta, en Institutos ...