Departament de Farmacologia, de Terapèutica i de Toxicologia
The Universitat Autònoma de Barcelona is a referent in Europe so much for its teaching quality as for its commitment to innovation in research. The University was founded in 1968 and it has become a model to follow because of its will to contribute to social progress by training the professionals required by the most dynamic economic and social sectors in the country.
The UAB was one of the first universities of the Spanish State in being acknowledged as Campus of International Excellence. This Program promotes alliances of institutions that have a common strategic project aiming to create an academic, scientific, entreprenurial and innovative environment to get a high international visibility. The University proposal is the project "UABCEI: Aposta pel coneixement i la innovació" (UABCIE: Committment to knowledge and innovation). This is an strategic plan that seeks to make a dynamic RDI environment aiming to make the UAB one of the best European Universities.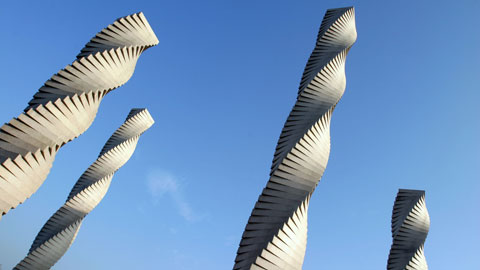 Recent Submissions
(Date of defense:

19-11-2019

)

Els problemes causats pels bacteris resistents als antibiòtics han augmentat durant els últims anys, reduint les opcions terapèutiques de tractament de malalties infeccioses amb resistències múltiples en humans i animals. Per ...

(Date of defense:

11-12-2019

)

Introducción La detección de biomarcadores del consumo de alcohol es una herramienta útil para prevenir la aparición de problemas sociales y de salud relacionados con la ingesta del mismo. El consumo de alcohol puede ...

(Date of defense:

18-12-2019

)

"Els reptes ètics i pràctics en la realització d'estudis clínics en nens, ha ocasionat que no es disposi de suficients estudis en aquest grup d'edat. La farmacocinètica poblacional és una eina que pot ajudar a minimitzar ...

(Date of defense:

11-11-2019

)

La anemia postoperatoria tras cirugía de cáncer colorrectal aumenta la morbi-mortalidad. Las transfusiones de sangre tienen numerosos inconvenientes y efectos adversos. Las guías clínicas recomiendan la suplementación con ...

(Date of defense:

15-11-2018

)

Los datos disponibles en la actualidad indican que los efectos psicoactivos de la salvinorina A, el principio activo de la planta Salvia divinorum, se deberían al efecto agonista ejercido por este compuesto sobre el ...