Departament de Psicologia Clínica i de la Salut
The Universitat Autònoma de Barcelona is a referent in Europe so much for its teaching quality as for its commitment to innovation in research. The University was founded in 1968 and it has become a model to follow because of its will to contribute to social progress by training the professionals required by the most dynamic economic and social sectors in the country.
The UAB was one of the first universities of the Spanish State in being acknowledged as Campus of International Excellence. This Program promotes alliances of institutions that have a common strategic project aiming to create an academic, scientific, entreprenurial and innovative environment to get a high international visibility. The University proposal is the project "UABCEI: Aposta pel coneixement i la innovació" (UABCIE: Committment to knowledge and innovation). This is an strategic plan that seeks to make a dynamic RDI environment aiming to make the UAB one of the best European Universities.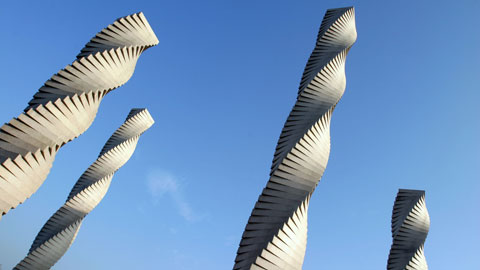 Recent Submissions
(Date of defense:

08-11-2019

)

Les autolesions en l'adolescència són un motiu de preocupació degut a l'augment de la seva prevalença i a la seva associació amb futurs intents de suïcidi. Els objectius d'aquest treball són: 1) revisar sistemàticament la ...

(Date of defense:

22-11-2019

)

Introducción: La inseguridad alimentaria se define como la falta de accesibilidad y asequibilidad de alimentos seguros y saludables a intervalos regulares. Ha sido una enorme carga de salud pública en Europa desde la crisis ...

(Date of defense:

12-12-2019

)

El estudio presentado aquí, explora la comprensión de la teoría de la mente (ToM) en niños con síndrome de Down (DS), trastorno del espectro autista (TEA) y personas con desarrollo típico (TD) durante la infancia y la ...

(Date of defense:

06-11-2019

)

Objetivo Los objetivos de esta tesis fueron: (I) investigar la aplicación de un tratamiento de rehabilitación cognitiva computerizada domiciliaria en pacientes de ictus con déficit cognitivo en fase crónica (II) investigar ...

(Date of defense:

26-11-2019

)

Objectiu: Avaluar com influeix la resiliència individual en diferents indicadors de salut laboral en una mostra de personal sanitari, així com, explorar el paper moderador de la resiliència organitzacional i variables ...