Departament de Mitjans, Comunicació i Cultura
The Universitat Autònoma de Barcelona is a referent in Europe so much for its teaching quality as for its commitment to innovation in research. The University was founded in 1968 and it has become a model to follow because of its will to contribute to social progress by training the professionals required by the most dynamic economic and social sectors in the country.
The UAB was one of the first universities of the Spanish State in being acknowledged as Campus of International Excellence. This Program promotes alliances of institutions that have a common strategic project aiming to create an academic, scientific, entreprenurial and innovative environment to get a high international visibility. The University proposal is the project "UABCEI: Aposta pel coneixement i la innovació" (UABCIE: Committment to knowledge and innovation). This is an strategic plan that seeks to make a dynamic RDI environment aiming to make the UAB one of the best European Universities.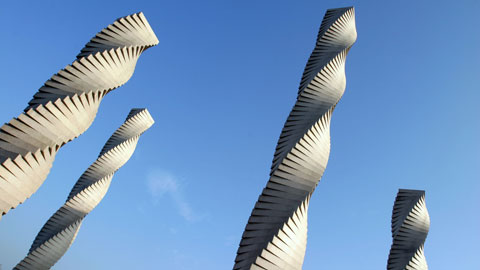 Recent Submissions
(Date of defense:

08-11-2019

)

La construcció de significat durant el Procés per al dret a decidir de Catalunya. Una anàlisi comparativa del discurs del Telediario i el Telenotícies és una recerca prospectiva quantitativa i qualitativa que compara els ...

(Date of defense:

28-11-2019

)

Aquesta investigació aborda la paradoxa entre la (in)visibilitat de l'homosexualitat femenina al cinema comercial contemporani i la presència de personatges que protagonitzen explícites escenes lèsbiques en el cinema ...

(Date of defense:

23-09-2019

)

El 1999 el Parlament de Catalunya va aprovar per unanimitat de tots els grups la Resolució 3/VI, sobre els mitjans audiovisuals de Catalunya. En ella, el poder legislatiu es fixava com a objectiu principal l'aprovació de ...

(Date of defense:

04-10-2019

)

La investigación que presentamos tiene como objeto de estudio la inventio narrativa de la Quality TV en la edad de oro de las ficciones seriadas. Para ello construiremos un marco teórico dividido en tres partes diferentes: ...

(Date of defense:

28-11-2019

)

En este estudio se pretende analizar las políticas públicas de comunicación en México, en especial las creadas e implementadas a partir de la Reforma en Telecomunicaciones de 2013 y su impacto hasta diciembre de 2018 ...