Departament de Mitjans, Comunicació i Cultura
The Universitat Autònoma de Barcelona is a referent in Europe so much for its teaching quality as for its commitment to innovation in research. The University was founded in 1968 and it has become a model to follow because of its will to contribute to social progress by training the professionals required by the most dynamic economic and social sectors in the country.
The UAB was one of the first universities of the Spanish State in being acknowledged as Campus of International Excellence. This Program promotes alliances of institutions that have a common strategic project aiming to create an academic, scientific, entreprenurial and innovative environment to get a high international visibility. The University proposal is the project "UABCEI: Aposta pel coneixement i la innovació" (UABCIE: Committment to knowledge and innovation). This is an strategic plan that seeks to make a dynamic RDI environment aiming to make the UAB one of the best European Universities.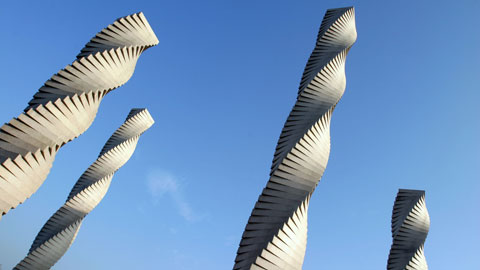 Recent Submissions
(Date of defense:

15-11-2019

)

Esta tesis doctoral se ubica en el terreno de la comunicación política, desde donde se despliega un recorrido teórico y reflexivo a los imaginarios sociales y el framing para así profundizar en el fenómeno de la construcción ...

(Date of defense:

16-09-2019

)

(Date of defense:

17-07-2019

)

Esta es una investigación acerca de la deontología periodística, que surgió con un propósito específico: elaborar un código deontológico para el ejercicio de la profesión periodística en la Argentina. La necesidad de este ...

(Date of defense:

26-11-2018

)

La presente tesis aborda los efectos de la concentración mediática en nueve diarios regionales de Perú, entre los años 2013 y 2016. Se centra en el estudio del impacto generado por el predominio de un número reducido de ...

(Date of defense:

27-11-2017

)

Desde la antropología y la sociología se ha afirmado que el hecho alimentario es un fenómeno social y humano total. Social porque en la alimentación encuentran expresión simultánea todas las áreas de la cultura y tipos de ...