Departament d'Informàtica
The Universitat Autònoma de Barcelona is a referent in Europe so much for its teaching quality as for its commitment to innovation in research. The University was founded in 1968 and it has become a model to follow because of its will to contribute to social progress by training the professionals required by the most dynamic economic and social sectors in the country.
The UAB was one of the first universities of the Spanish State in being acknowledged as Campus of International Excellence. This Program promotes alliances of institutions that have a common strategic project aiming to create an academic, scientific, entreprenurial and innovative environment to get a high international visibility. The University proposal is the project "UABCEI: Aposta pel coneixement i la innovació" (UABCIE: Committment to knowledge and innovation). This is an strategic plan that seeks to make a dynamic RDI environment aiming to make the UAB one of the best European Universities.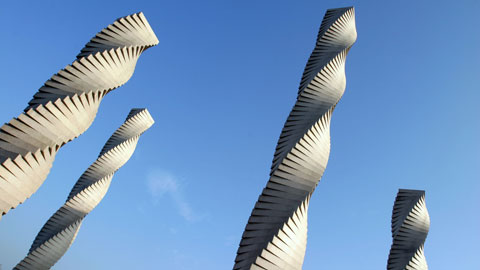 Recent Submissions
(Date of defense:

11-12-2014

)

Nacido en el siglo 19, los historietas se utilizan para la expresión de ideas a través de secuencias de imágenes, a menudo en combinación con el texto y los gráficos. El cómic esta considerado como un noveno arte, arte ...

(Date of defense:

01-12-2014

)

Els documents gráfics són documents que expressen continguts semántics utilitzant majoritáriament un llenguatge visual. Aquest llenguatge está format per un vocabulari (símbols) i una sintaxi (relacions estructurals entre ...

(Date of defense:

21-11-2014

)

La escritura es una de las formas más importantes de comunicación y durante siglos ha sido el método ma ́s fiable para preservar conocimiento. Sin embargo, a pesar del reciente desarrollo de las imprentas y dispositivos, ...

(Date of defense:

18-06-1987

)

La presente memoria describe el trabajo desarrollado en el diseño y evaluación de un coprocesador para la migración vertical dinámica en tiempo de ejecución, para sistemas microprogramados. Esta memoria ha sido estructurada ...

(Date of defense:

07-04-2000

)

Model, Model-based or Receding-horizon Predictive Control (MPC or RHPC) is a successful and mature control strategy which has gained the widespread acceptance of both academia and industry. The basis of these control laws, ...