Departament d'Economia Aplicada
The Universitat Autònoma de Barcelona is a referent in Europe so much for its teaching quality as for its commitment to innovation in research. The University was founded in 1968 and it has become a model to follow because of its will to contribute to social progress by training the professionals required by the most dynamic economic and social sectors in the country.
The UAB was one of the first universities of the Spanish State in being acknowledged as Campus of International Excellence. This Program promotes alliances of institutions that have a common strategic project aiming to create an academic, scientific, entreprenurial and innovative environment to get a high international visibility. The University proposal is the project "UABCEI: Aposta pel coneixement i la innovació" (UABCIE: Committment to knowledge and innovation). This is an strategic plan that seeks to make a dynamic RDI environment aiming to make the UAB one of the best European Universities.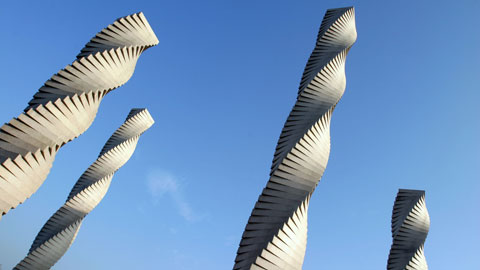 Recent Submissions
(Date of defense:

16-12-2019

)

Com a producte de la tecnologia de la informació, les moneda digital van tenir una reacció tardana des del punt de vista econòmic, la qual cosa va portar l'oportunitat de donar una nova llum a alguns dels trencaclosques ...

(Date of defense:

22-11-2019

)

Esta tesis estudia los determinantes del bienestar subjetivo (SWB) infantil y el efecto de las políticas educativas sobre SWB. La tesis se compone de tres capítulos que investigan el impacto de la violencia escolar, la ...

(Date of defense:

28-10-2019

)

En general, la falta de oportunidades de ingresos alternativos es un problema que afecta a la pesca en pequeña escala, tanto marina como continental. Debido a esto, los pescadores intensifican el esfuerzo pesquero. Por ...

(Date of defense:

31-10-2019

)

El objetivo de este trabajo es estudiar algunos aspectos del movimiento laboral intersectorial. Estudiamos dos sectores: formal y sombra. El sector formal comercia bienes legales con actividades económicas reguladas. El ...

(Date of defense:

31-01-2020

)

Esta disertación doctoral consiste en tres ensayos sobre el mercado laboral colombiano. Su objetivo es contribuir a la discusión académica y aportar nuevos conocimientos sobre la configuración de los mercados laborales en ...