Departament de Ciències Morfològiques
The Universitat Autònoma de Barcelona is a referent in Europe so much for its teaching quality as for its commitment to innovation in research. The University was founded in 1968 and it has become a model to follow because of its will to contribute to social progress by training the professionals required by the most dynamic economic and social sectors in the country.
The UAB was one of the first universities of the Spanish State in being acknowledged as Campus of International Excellence. This Program promotes alliances of institutions that have a common strategic project aiming to create an academic, scientific, entreprenurial and innovative environment to get a high international visibility. The University proposal is the project "UABCEI: Aposta pel coneixement i la innovació" (UABCIE: Committment to knowledge and innovation). This is an strategic plan that seeks to make a dynamic RDI environment aiming to make the UAB one of the best European Universities.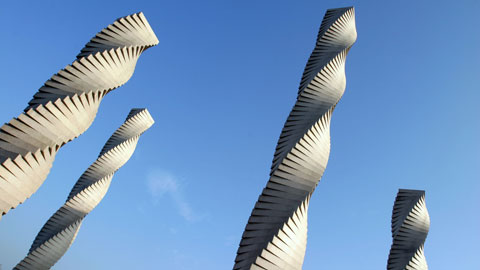 Recent Submissions
(Date of defense:

08-10-2019

)

El paper desenvolupat per les proteïnes reparadores de l'ADN (MSH2, MSH6, MLH1 i PMS2) ha esdevingut rellevant aquests darrers anys per la seva implicació en la immunoteràpia. Tanmateix, el seu rol en càncer de pròstata ...

(Date of defense:

04-07-2019

)

Se pensaba que la progresión de una queratosis actínica (AK) a carcinoma escamoso infiltrante (SCC) de piel ocurría siempre y cuando la neoplasia intra-epidérmica ocupara todo el espesor de la epidermis como ocurre en la ...

(Date of defense:

03-05-2019

)

Introducción: Según la International Continence Society, la incontinencia urinaria es la pérdida involuntaria de orina objetivamente demostrable, lo cual origina un problema social que perjudica la calidad de vida del ...

(Date of defense:

26-02-2018

)

Los puentes intervasculares (PIVs) han sido descritos como tubos de membrana basal sin luz, que conectan vasos de la microcirculación entre si y se localizan en diferentes órganos tanto de animales como de humanos, incluido ...

(Date of defense:

26-06-2017

)

En los últimos años, y gracias al empleo de plataformas de análisis masivo de datos, se ha descrito la existencia de varios subtipos transcriptómicos de glioblastoma (GB) que definen subgrupos de pacientes con diferente ...