Departament de Medicina
The Universitat Autònoma de Barcelona is a referent in Europe so much for its teaching quality as for its commitment to innovation in research. The University was founded in 1968 and it has become a model to follow because of its will to contribute to social progress by training the professionals required by the most dynamic economic and social sectors in the country.
The UAB was one of the first universities of the Spanish State in being acknowledged as Campus of International Excellence. This Program promotes alliances of institutions that have a common strategic project aiming to create an academic, scientific, entreprenurial and innovative environment to get a high international visibility. The University proposal is the project "UABCEI: Aposta pel coneixement i la innovació" (UABCIE: Committment to knowledge and innovation). This is an strategic plan that seeks to make a dynamic RDI environment aiming to make the UAB one of the best European Universities.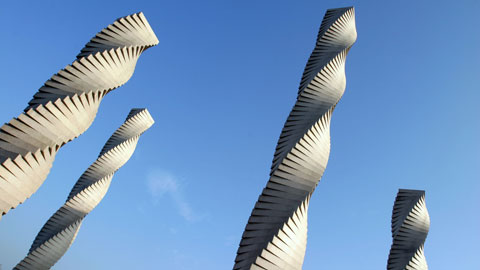 Recent Submissions
(Date of defense:

09-10-2019

)

Introducció Les unitats de subaguts (US) van ser creades amb l'objectiu de procurar una atenció integrada i menys tecnològica a persones d'edat avançada, fràgils i/o pluripatològiques, en moments de malaltia aguda o ...

(Date of defense:

11-10-2019

)

La sepsis, es una enfermedad muy grave con una alta incidencia y mortalidad a pesar de los diferentes tratamientos propuestos y sobre todo en su forma más grave, el shock séptico. La lesión renal aguda (acute kidney injury, ...

(Date of defense:

02-10-2019

)

Introducción: El cáncer de mama es el cáncer más frecuente en el sexo femenino; y a pesar del incremento de la supervivencia de las pacientes en los últimos años; continúa habiendo un porcentaje no desdeñable de mortalidad ...

(Date of defense:

18-09-2019

)

Los síndromes mielodisplásicos (SMD) suponen un grupo heterogéneo de enfermedades mieloides con diferentes manifestaciones clínicas y pronósticos que van desde pacientes asintomáticos y con una expectativa de vida larga, ...

(Date of defense:

27-09-2019

)

El brote de esclerosis múltiple (EM) se define como la aparición de síntomas o signos neurológicos, típicos de enfermedad desmielinizante, con duración de al menos 24 horas, en ausencia de fiebre o infección. Los brotes ...