Departament de Medicina
The Universitat Autònoma de Barcelona is a referent in Europe so much for its teaching quality as for its commitment to innovation in research. The University was founded in 1968 and it has become a model to follow because of its will to contribute to social progress by training the professionals required by the most dynamic economic and social sectors in the country.
The UAB was one of the first universities of the Spanish State in being acknowledged as Campus of International Excellence. This Program promotes alliances of institutions that have a common strategic project aiming to create an academic, scientific, entreprenurial and innovative environment to get a high international visibility. The University proposal is the project "UABCEI: Aposta pel coneixement i la innovació" (UABCIE: Committment to knowledge and innovation). This is an strategic plan that seeks to make a dynamic RDI environment aiming to make the UAB one of the best European Universities.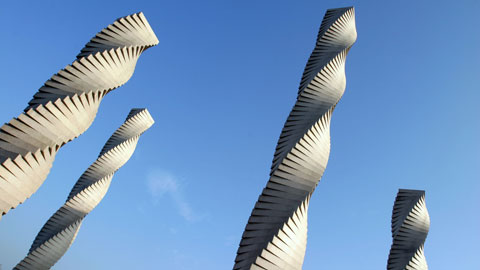 Recent Submissions
(Date of defense:

14-11-2019

)

La población española es considerada una población de bajo riesgo cardiovascular (RCV), a pesar de los eventos vasculares (EV) son una de las principales causes de muerte. Los eventos coronarios (EC) han sido la principal ...

(Date of defense:

29-11-2019

)

En muchas ciudades europeas y norteamericanas se ha visto un incremento importante de los casos de sífilis, en relación a las conductas de riesgo. Esta tesis analiza la situación en Barcelona a partir de 2 estudios, uno ...

(Date of defense:

13-12-2019

)

L'epidèmia d'obesitat i les xifres creixents de població immigrant han donat lloc a una major prevalença de diabetis mellitus tipus 2 (DM2) en dones fèrtils, amb un increment del nombre de dones embarassades amb DM2 no ...

(Date of defense:

27-11-2019

)

En la actualidad el diagnóstico de los trastornos motores esofágicos con manometría de alta resolución se basa en los criterios de Chicago, obtenidos por el análisis de 10 degluciones simples de 5 ml. En la presente tesis ...

(Date of defense:

29-10-2019

)

El objetivo de esta tesis doctoral es evaluar los efectos directos que causan las infecciones bacterianas difíciles de tratar y la modulación de la respuesta inmune causada por las infecciones virales en los receptores de ...