Departament de Medicina
The Universitat Autònoma de Barcelona is a referent in Europe so much for its teaching quality as for its commitment to innovation in research. The University was founded in 1968 and it has become a model to follow because of its will to contribute to social progress by training the professionals required by the most dynamic economic and social sectors in the country.
The UAB was one of the first universities of the Spanish State in being acknowledged as Campus of International Excellence. This Program promotes alliances of institutions that have a common strategic project aiming to create an academic, scientific, entreprenurial and innovative environment to get a high international visibility. The University proposal is the project "UABCEI: Aposta pel coneixement i la innovació" (UABCIE: Committment to knowledge and innovation). This is an strategic plan that seeks to make a dynamic RDI environment aiming to make the UAB one of the best European Universities.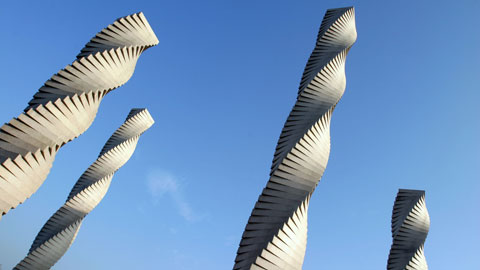 Recent Submissions
(Date of defense:

27-09-2019

)

En 2011, se aplicó en España una ley integral libre de humo (Ley 42/2010) que prohibía completamente fumar en espacios cerrados. El primer objetivo de la tesis fue analizar el impacto de esta ley en la prevalencia e ...

(Date of defense:

20-09-2019

)

El enfoque exclusivamente biomédico en el abordaje de las enfermedades es una estrategia que se ha mostrado insuficiente en muchas ocasiones, especialmente en aquellas patologías que conllevan una carga de estigma y ...

(Date of defense:

09-09-2019

)

El cáncer de mama triple negativo es el subtipo que actualmente tiene el peor pronóstico de todos los cánceres de mama. Son un 15% de todos ellos, suelen aparecer en pacientes jóvenes y su progresión es tan rápida ...

(Date of defense:

19-09-2019

)

La tesi presentada avalua la presència de la síndrome d'hiperlaxitud articular (SHA) en pacients que pateixen fibromiàlgia (FM) i si existeixen diferències entre les pacients que presenten SHA i les que no. Els resultats ...

(Date of defense:

03-07-2019

)

El trasplante renal es el tratamiento de elección para los pacientes con enfermedad renal crónica avanzada. Aunque la tasa de supervivencia del injerto renal al año supera el 90%, se ha estimado que a los 5 años una cuarta ...