Departament de Medicina
The Universitat Autònoma de Barcelona is a referent in Europe so much for its teaching quality as for its commitment to innovation in research. The University was founded in 1968 and it has become a model to follow because of its will to contribute to social progress by training the professionals required by the most dynamic economic and social sectors in the country.
The UAB was one of the first universities of the Spanish State in being acknowledged as Campus of International Excellence. This Program promotes alliances of institutions that have a common strategic project aiming to create an academic, scientific, entreprenurial and innovative environment to get a high international visibility. The University proposal is the project "UABCEI: Aposta pel coneixement i la innovació" (UABCIE: Committment to knowledge and innovation). This is an strategic plan that seeks to make a dynamic RDI environment aiming to make the UAB one of the best European Universities.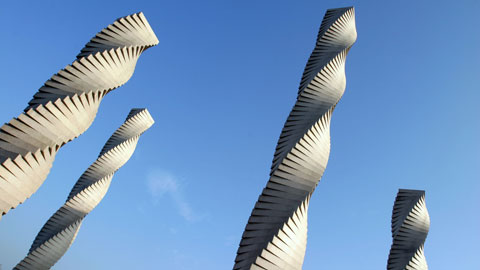 Recent Submissions
(Date of defense:

22-03-2019

)

La endocarditis infecciosa (EI) es una patología grave que continúa teniendo mal pronóstico a pesar de los avances en el tratamiento médico y quirúrgico y cuyo diagnóstico es siempre un desafío clínico. De la misma manera, ...

(Date of defense:

12-03-2019

)

Introducción: La alergia a marisco es una de las principales causas de alergia a alimentos en adultos, y es una causa frecuente de anafilaxia. Se estima que tiene una prevalencia mundial del 5.4%. Está establecido que la ...

(Date of defense:

02-04-2019

)

Introducción La sepsis, disfunción orgánica que pone en peligro la vida debido a la falta de regulación de la respuesta del huésped a la infección, es una de las causas más frecuentes de ingreso hospitalario y una de las ...

(Date of defense:

31-05-2019

)

Introducción y objetivos: Debido a que la sintomatología de la Insuficiencia Cardíaca (IC) en fases iniciales de la enfermedad resulta poco específica, se cree que los profesionales de Atención Primaria (AP) tienden a ...

(Date of defense:

27-05-2019

)

Antecedentes: El glioblastoma (GB) es el glioma maligno más frecuente. Mediante el tratamiento multidisciplinar con cirugía, radio y quimioterapia se consigue una supervivencia mediana de 15 meses. La metilación del promotor ...