Departament de Medicina
The Universitat Autònoma de Barcelona is a referent in Europe so much for its teaching quality as for its commitment to innovation in research. The University was founded in 1968 and it has become a model to follow because of its will to contribute to social progress by training the professionals required by the most dynamic economic and social sectors in the country.
The UAB was one of the first universities of the Spanish State in being acknowledged as Campus of International Excellence. This Program promotes alliances of institutions that have a common strategic project aiming to create an academic, scientific, entreprenurial and innovative environment to get a high international visibility. The University proposal is the project "UABCEI: Aposta pel coneixement i la innovació" (UABCIE: Committment to knowledge and innovation). This is an strategic plan that seeks to make a dynamic RDI environment aiming to make the UAB one of the best European Universities.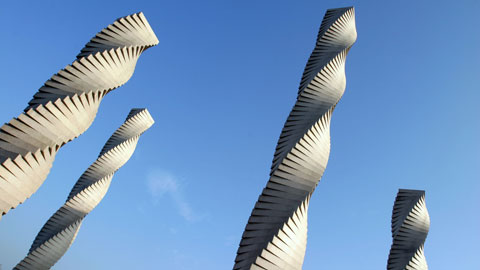 Recent Submissions
(Date of defense:

19-12-2018

)

La infección crónica por el virus de la hepatitis C constituye un problema de salud pública a nivel mundial por su contribución al desarrollo de enfermedades hepáticas avanzadas y carcinoma hepatocelular. Actualmente, ...

(Date of defense:

19-12-2018

)

Introducción: A pesar de los importantes avances en el tratamiento del cáncer de colon metastásico (mCRC), la supervivencia sigue siendo corta. Existen diversos factores pronósticos y predictivos que se han de tener en ...

(Date of defense:

28-11-2018

)

El estrés psicosocial es uno de los grandes problemas de salud en las sociedades modernas. En condiciones fisiológicas el estrés representa una amenaza para la homeostasis. En respuesta al estrés se genera una respuesta ...

(Date of defense:

20-11-2018

)

Fins fa dotze anys, el tractament de l'asma es feia d'acord amb el fenotip del malalt basat en la gravetat. Quan va aparèixer el primer anticòs monoclonal, l'omalizumab, es va introduir la idea de començar a tractar el ...

(Date of defense:

27-11-2018

)

La hiperlipemia familiar combinada (HFC) es la dislipemia genética más prevalente y se asocia a un elevado riesgo cardiovascular. El objetivo de esta tesis doctoral es definir las características del proceso inflamatorio ...