Departament de Didàctica de la Llengua, de la Literatura i de les Ciències Socials
The Universitat Autònoma de Barcelona is a referent in Europe so much for its teaching quality as for its commitment to innovation in research. The University was founded in 1968 and it has become a model to follow because of its will to contribute to social progress by training the professionals required by the most dynamic economic and social sectors in the country.
The UAB was one of the first universities of the Spanish State in being acknowledged as Campus of International Excellence. This Program promotes alliances of institutions that have a common strategic project aiming to create an academic, scientific, entreprenurial and innovative environment to get a high international visibility. The University proposal is the project "UABCEI: Aposta pel coneixement i la innovació" (UABCIE: Committment to knowledge and innovation). This is an strategic plan that seeks to make a dynamic RDI environment aiming to make the UAB one of the best European Universities.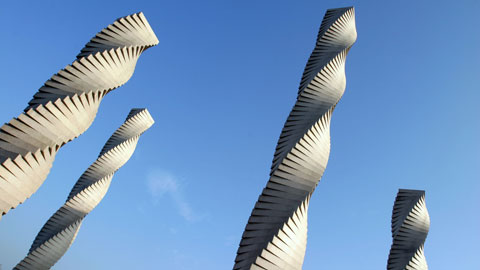 Recent Submissions
(Date of defense:

06-11-2019

)

La present recerca integra tres camps d'estudi -la didàctica de la llengua, la de les ciències, i el currículum- articulats en un interès comparatiu internacional mitjançant el qual establim un conjunt de bases ...

(Date of defense:

08-11-2019

)

La tesi doctoral La reflexió sobre la pràctica d'ensenyament del patrimoni cultural. Estudi de cas d'una mestra d'educació primària té la finalitat de descriure i interpretar el cas d'una mestra de primària que utilitza ...

(Date of defense:

21-11-2019

)

La present tesi doctoral és una recerca interpretativa i crítica amb l'objectiu de millorar l'ensenyament i facilitar l'aprenentatge de les ciències socials. L'estudi analitza la capacitat crítica que té l'alumnat enfront ...

(Date of defense:

02-12-2019

)

La present tesi doctoral sorgeix del projecte "Enseñar y aprender a interpretar problemas y conflictos contemporáneos ¿Qué aportan las ciencias sociales a la formación de una ciudadanía global crítica? (I+D+I. ...

(Date of defense:

04-07-2019

)

La present tesi doctoral sorgeix de la necessitat de conèixer els motius i les causes que porten els i les mestres de Ciències socials a canviar la seva pràctica docent. Sense pretensions de generalitzar, es cerquen les ...