Departament de Didàctica de la Matemàtica i de les Ciències Experimentals
The Universitat Autònoma de Barcelona is a referent in Europe so much for its teaching quality as for its commitment to innovation in research. The University was founded in 1968 and it has become a model to follow because of its will to contribute to social progress by training the professionals required by the most dynamic economic and social sectors in the country.
The UAB was one of the first universities of the Spanish State in being acknowledged as Campus of International Excellence. This Program promotes alliances of institutions that have a common strategic project aiming to create an academic, scientific, entreprenurial and innovative environment to get a high international visibility. The University proposal is the project "UABCEI: Aposta pel coneixement i la innovació" (UABCIE: Committment to knowledge and innovation). This is an strategic plan that seeks to make a dynamic RDI environment aiming to make the UAB one of the best European Universities.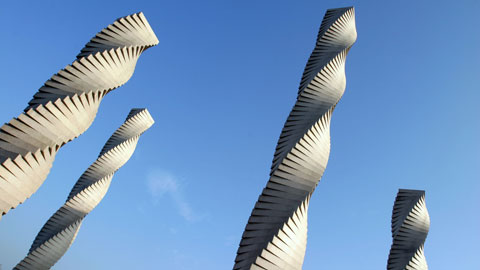 Recent Submissions
(Date of defense:

31-01-2020

)

Aquesta tesi doctoral analitza la repercussió d'una activitat educativa d'un centre de ciència, la Fundació CRAM, en el desenvolupament de les dimensions de la competència científica (conceptual, actitudinal i d'actuació), ...

(Date of defense:

06-06-2019

)

Aquesta tesi analitza les característiques i potencialitats d'impacte, des de la perspectiva de pràctiques científiques i de l'enginyeria, d'una de les corrents que està guanyant més popularitat en l'àmbit de l'educació ...

(Date of defense:

15-02-2019

)

La energía es un concepto físico que aparece transversalmente en todos los currículos de ciencia. Configura uno de los modelos científicos más importantes por su capacidad de dar explicación a múltiples fenómenos de nuestro ...

(Date of defense:

30-11-2018

)

La presente investigación se sitúa en el ámbito de la didáctica de las matemáticas y en concreto de los juegos de estrategia, intrínsecamente ligados a la resolución de problemas, debido a que las diferentes estrategias ...

(Date of defense:

22-01-2018

)

La tesi La novel·la com a context en l'educació científica planteja una aportació en el camp de la didàctica de les ciències experimentals des de la perspectiva de l'alfabetització científica. La proposta parteix de diverses ...