Departament de Filologia Anglesa i de Germanística
The Universitat Autònoma de Barcelona is a referent in Europe so much for its teaching quality as for its commitment to innovation in research. The University was founded in 1968 and it has become a model to follow because of its will to contribute to social progress by training the professionals required by the most dynamic economic and social sectors in the country.
The UAB was one of the first universities of the Spanish State in being acknowledged as Campus of International Excellence. This Program promotes alliances of institutions that have a common strategic project aiming to create an academic, scientific, entreprenurial and innovative environment to get a high international visibility. The University proposal is the project "UABCEI: Aposta pel coneixement i la innovació" (UABCIE: Committment to knowledge and innovation). This is an strategic plan that seeks to make a dynamic RDI environment aiming to make the UAB one of the best European Universities.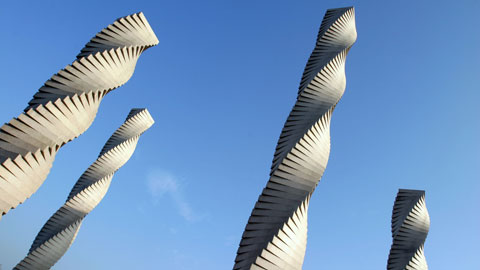 Recent Submissions
(Date of defense:

27-09-2019

)

En les últimes dècades, moltes escoles d'elit fundades segons paràmetres nacionals s'han internacionalitzat per adaptar-se a les condicions canviants de les societats en la modernitat tardana, i mantenir-se competitives ...

(Date of defense:

26-10-2018

)

La escritora británica Rachel Seiffert (1971-.) ha recibido una atención crítica literaria por su galardonada novela The dark room (2001) y ha ganado varios premios literarios. Su ultimo novela A boy in Winter (2017), ...

(Date of defense:

16-11-2018

)

Tomando como punto de partida la idea de que un análisis literario de la obra de Olivia Manning basado en su gran habilidad novelística en lugar de en su vida es posible, esta tesis explora cómo The Balkan Trilogy y The ...

(Date of defense:

28-09-2018

)

En la memoria popular de los británicos, el Blitz se recuerda como un periodo de la guerra durante el cual la moral de los civiles se mantuvo alta, las producciones del país se vieron poco afectadas por los bombardeos y ...

(Date of defense:

26-05-2017

)

Esta tesis examina el tema del deseo femenino en la obra de cuatro autoras poco conocidas de finales del siglo XVIII. Los textos primarios son Memoirs of Miss Sidney Bidulph (1761) de Frances Sheridan, The History of Lady ...