Departament de Geografia
The Universitat Autònoma de Barcelona is a referent in Europe so much for its teaching quality as for its commitment to innovation in research. The University was founded in 1968 and it has become a model to follow because of its will to contribute to social progress by training the professionals required by the most dynamic economic and social sectors in the country.
The UAB was one of the first universities of the Spanish State in being acknowledged as Campus of International Excellence. This Program promotes alliances of institutions that have a common strategic project aiming to create an academic, scientific, entreprenurial and innovative environment to get a high international visibility. The University proposal is the project "UABCEI: Aposta pel coneixement i la innovació" (UABCIE: Committment to knowledge and innovation). This is an strategic plan that seeks to make a dynamic RDI environment aiming to make the UAB one of the best European Universities.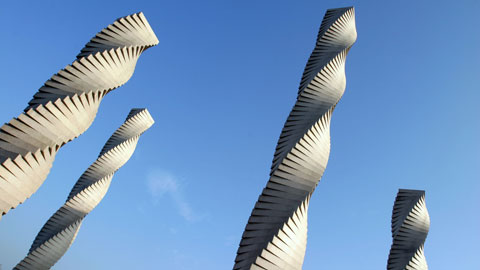 Recent Submissions
(Date of defense:

04-12-2018

)

Además de ser un determinante de la dinámica familiar, las separaciones conyugales son un elemento central de los sistemas de nupcialidad, y una variable clave para entender las tasas de fecundidad de un país. De igual ...

(Date of defense:

30-11-2018

)

El glioblastoma multiforme (GBM) presenta activación de marcadores neuroinflamatorios, que promueven la activación de las células gliales locales y la infiltración de monocitos y linfocitos. Esta activación inflamatoria y ...

(Date of defense:

23-11-2018

)

La tesi analitza el Nexe Aigua-Energia (WEN) a través d'una metodologia mixta centrant-se en el metabolisme urbà de l'aigua a Benidorm i Barcelona. El cas de Benidorm examina el subministrament d'aigua a escala municipal ...

(Date of defense:

04-12-2018

)

Los patrones de organización espacial en Ecuador presentan significativas desigualdades reflejadas en las diferencias permanentes entre los distintos ritmos y niveles de desarrollo y de crecimiento económico de las unidades ...

(Date of defense:

19-11-2018

)

Esta investigación tiene como objetivo general avanzar en el conocimiento sobre los efectos territoriales de la crisis hipotecaria en España y cómo responden a la crisis de la vivienda las personas afectadas, explorando ...