Departament de Geografia
The Universitat Autònoma de Barcelona is a referent in Europe so much for its teaching quality as for its commitment to innovation in research. The University was founded in 1968 and it has become a model to follow because of its will to contribute to social progress by training the professionals required by the most dynamic economic and social sectors in the country.
The UAB was one of the first universities of the Spanish State in being acknowledged as Campus of International Excellence. This Program promotes alliances of institutions that have a common strategic project aiming to create an academic, scientific, entreprenurial and innovative environment to get a high international visibility. The University proposal is the project "UABCEI: Aposta pel coneixement i la innovació" (UABCIE: Committment to knowledge and innovation). This is an strategic plan that seeks to make a dynamic RDI environment aiming to make the UAB one of the best European Universities.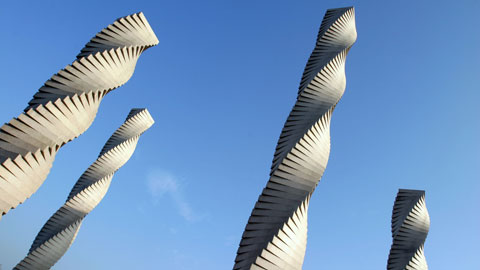 Recent Submissions
(Date of defense:

28-03-2019

)

Les guies turístiques impreses son una font excepcional d'informació per a futurs turistes. Aquests llibres proporcionen consells, suggeriments, pistes, recomanacions i molt més per a que el viatger pugui entendre el Destí ...

(Date of defense:

01-03-2019

)

El temps és el nostre recurs més escàs i, a la vegada, un que a priori es troba igualment limitat per a tots els éssers humans. Una part considerable del nostre temps de vida, aproximadament una hora i mitja al dia, ...

(Date of defense:

22-02-2019

)

La irrupció tecnològica dels Vehicles Aeris no Tripulats (UAV o drons) com a noves plataformes de teledetecció, està fent evolucionar la Geografia cap a una nova escala d'observació de la Terra. Mitjançant diferents ...

(Date of defense:

29-03-2019

)

La expansión de las áreas metropolitanas a nivel global ha repercutido en la vida cotidiana de sus residentes a través del aumento de las distancias que deben recorrer para realizar sus actividades diarias, afectando su ...

(Date of defense:

06-12-2018

)

Esta tesis pretende formalizar una geografía psicosocial y trata del papel de la psique y del espacio en la individuación y la relación con el otro, mediante el estudio del habitar en Cadaqués. Éste es un municipio turístico ...