Departament de Geografia
The Universitat Autònoma de Barcelona is a referent in Europe so much for its teaching quality as for its commitment to innovation in research. The University was founded in 1968 and it has become a model to follow because of its will to contribute to social progress by training the professionals required by the most dynamic economic and social sectors in the country.
The UAB was one of the first universities of the Spanish State in being acknowledged as Campus of International Excellence. This Program promotes alliances of institutions that have a common strategic project aiming to create an academic, scientific, entreprenurial and innovative environment to get a high international visibility. The University proposal is the project "UABCEI: Aposta pel coneixement i la innovació" (UABCIE: Committment to knowledge and innovation). This is an strategic plan that seeks to make a dynamic RDI environment aiming to make the UAB one of the best European Universities.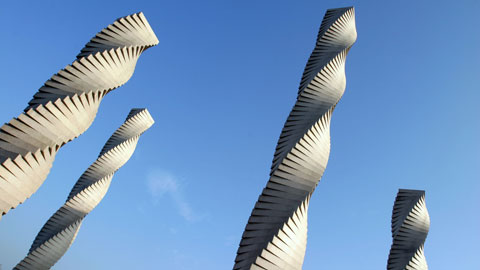 Recent Submissions
(Date of defense:

23-09-2019

)

Aquesta tesi doctoral presenta una proposta teòrica i metodològica així com coherent i innovadora per al desenvolupament de noves iniciatives Euroregionals de Cooperació Transfronterera (CTF) dins dels territoris de la ...

(Date of defense:

16-09-2019

)

Este trabajo doctoral estudia la perspectiva de los sistemas migratorios y la incorpora para entender de manera sencilla, cómo operan los movimientos internacionales de los migrantes latinoamericanos. Al mismo tiempo, se ...

(Date of defense:

11-07-2019

)

El objetivo principal de la tesis es analizar los factores más importantes de las estrategias de ubicación de la industria del mueble en España y Dinamarca. El análisis combina investigación cualitativa y cuantitativa. Con ...

(Date of defense:

22-07-2019

)

Després d'una etapa de descentralització poblacional i econòmica, la ciutat de Barcelona ha esdevingut un espai residencial especialment atractiu. La conjunció de diverses dinàmiques, algunes sense precedents, han augmentat ...

(Date of defense:

05-09-2019

)

La política i la planificació del usos del sòl concerneix la presa de decisions col·lectives mitjançant la qual una societat decideix on, dins del seu territori, s'han de dur a terme diferents activitats socioeconòmiques ...