Departament de Ciència Animal i dels Aliments
The Universitat Autònoma de Barcelona is a referent in Europe so much for its teaching quality as for its commitment to innovation in research. The University was founded in 1968 and it has become a model to follow because of its will to contribute to social progress by training the professionals required by the most dynamic economic and social sectors in the country.
The UAB was one of the first universities of the Spanish State in being acknowledged as Campus of International Excellence. This Program promotes alliances of institutions that have a common strategic project aiming to create an academic, scientific, entreprenurial and innovative environment to get a high international visibility. The University proposal is the project "UABCEI: Aposta pel coneixement i la innovació" (UABCIE: Committment to knowledge and innovation). This is an strategic plan that seeks to make a dynamic RDI environment aiming to make the UAB one of the best European Universities.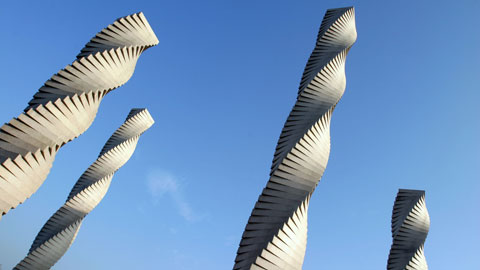 Recent Submissions
(Date of defense:

13-11-2018

)

El objetivo general de esta tesis fue elaborar un análogo de queso fresco con alto contenido de ácidos grasos omega-3 y 6, a partir de la sustitución de la grasa de la leche por una emulsión de aceites de oliva y chía, ...

(Date of defense:

12-11-2018

)

El objetivo de esta tesis fue el de explorar nuevas estrategias nutricionales para combatir patógenos digestivos durante el periodo post-destete de los lechones y así poder contribuir a la reducción del uso de antibióticos. ...

(Date of defense:

26-10-2018

)

Aquesta tesi te com objectius caracteritzar les pràctiques de bioseguretat, alimentació, i maneig de malalties respiratòries en el sector porcí irlandès per quantificar el seu impacte sobre la productivitat. Això, permetrà ...

(Date of defense:

26-10-2018

)

El objetivo general de esta tesis fue estudiar y valorar el bienestar de los chimpancés (Pan troglodytes verus) en libertad mediante indicadores fisiológicos y conductuales, así como conocer las percepciones de los habitantes ...

(Date of defense:

25-10-2018

)

La variabilidad de peso vivo cobra especial relevancia en la porcicultura moderna donde la importancia de la integridad y homogeneidad del lote resulta crucial para no interrumpir los flujos de producción. Una de las ...