Departament de Ciència Animal i dels Aliments
The Universitat Autònoma de Barcelona is a referent in Europe so much for its teaching quality as for its commitment to innovation in research. The University was founded in 1968 and it has become a model to follow because of its will to contribute to social progress by training the professionals required by the most dynamic economic and social sectors in the country.
The UAB was one of the first universities of the Spanish State in being acknowledged as Campus of International Excellence. This Program promotes alliances of institutions that have a common strategic project aiming to create an academic, scientific, entreprenurial and innovative environment to get a high international visibility. The University proposal is the project "UABCEI: Aposta pel coneixement i la innovació" (UABCIE: Committment to knowledge and innovation). This is an strategic plan that seeks to make a dynamic RDI environment aiming to make the UAB one of the best European Universities.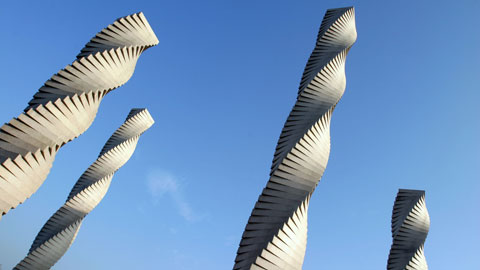 Recent Submissions
(Date of defense:

24-01-2019

)

En la present tesi, es varen hipnotitzar reduccions en coixeses, osteocondrosis (OC) i lesions de peülles via proporcionar una suplementació dietètica (de nutrients importants en ossos i peülles) i/o reduir el creixement ...

(Date of defense:

23-11-2018

)

La carne de cerdo es una de las carnes más consumidas en el mundo, cuyo valor se ve afectado por su calidad y las preferencias del consumidor. La composición de los ácidos grasos (AGs) en músculo y tejido adiposo modifica ...

(Date of defense:

14-02-2019

)

Los aceites ácidos son co-productos que derivan del proceso de refinación de los aceites para consumo humano (oleínas; aceites ácidos de refinación química y ácidos grasos destilados de refinación física). Se caracterizan ...

(Date of defense:

15-11-2018

)

El Toxoplasma gondii (T. gondii) es un agente parasitario que causa la toxoplasmosis, enfermedad que afecta a un gran número de hospedadores vertebrados incluido el humano y presenta una amplia distribución mundial. El ...

(Date of defense:

29-09-2018

)

El objetivo principal de esta tesis fue estudiar los efectos de la tecnología de UHPH sobre la fase grasa de la leche (nata) y la incorporación de ésta en la leche de quesería para la elaboración de quesos reducidos en ...