Departament d'Antropologia Social i Cultural
The Universitat Autònoma de Barcelona is a referent in Europe so much for its teaching quality as for its commitment to innovation in research. The University was founded in 1968 and it has become a model to follow because of its will to contribute to social progress by training the professionals required by the most dynamic economic and social sectors in the country.
The UAB was one of the first universities of the Spanish State in being acknowledged as Campus of International Excellence. This Program promotes alliances of institutions that have a common strategic project aiming to create an academic, scientific, entreprenurial and innovative environment to get a high international visibility. The University proposal is the project "UABCEI: Aposta pel coneixement i la innovació" (UABCIE: Committment to knowledge and innovation). This is an strategic plan that seeks to make a dynamic RDI environment aiming to make the UAB one of the best European Universities.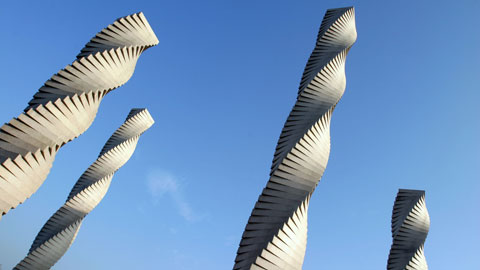 Recent Submissions
(Date of defense:

23-11-2018

)

Aquesta tesi aporta una etnografia sobre el model de procreació rrom de les comunitats de Murgeni i Ţăndărei de Romania en context de destí migratori, a l´Àrea Metropolitana de Barcelona, a Catalunya. Un model procreatiu ...

(Date of defense:

24-10-2018

)

Los cambios en el terreno lingüístico que la globalización ha comportado a través del crecimiento de la movilidad y, específicamente, de las migraciones internacionales se reflejan de forma especialmente clara en los centros ...

(Date of defense:

28-09-2018

)

El imperio español en la Nueva España contempló desde su comienzo la conversión de los indios al cristianismo. Los jesuitas fueron los encargados de llevar a cabo la evangelización de los indios del noroeste novohispano, ...

(Date of defense:

13-07-2018

)

La investigación que sustenta esta tesis se sitúa en el contexto de la crisis económica del 2008, la cual tuvo un gran impacto en los países del sur de Europa, así como en otras regiones del mundo. Considerando sus principales ...

(Date of defense:

16-07-2018

)

Esta tesis ha tenido por objeto desvelar las condiciones de incorporación social de los hijos e hijas de la inmigración negro-africana en Cataluña pertenecientes al flujo de las llamadas comunidades étnicas. A partir de ...