Departament de Prehistòria
The Universitat Autònoma de Barcelona is a referent in Europe so much for its teaching quality as for its commitment to innovation in research. The University was founded in 1968 and it has become a model to follow because of its will to contribute to social progress by training the professionals required by the most dynamic economic and social sectors in the country.
The UAB was one of the first universities of the Spanish State in being acknowledged as Campus of International Excellence. This Program promotes alliances of institutions that have a common strategic project aiming to create an academic, scientific, entreprenurial and innovative environment to get a high international visibility. The University proposal is the project "UABCEI: Aposta pel coneixement i la innovació" (UABCIE: Committment to knowledge and innovation). This is an strategic plan that seeks to make a dynamic RDI environment aiming to make the UAB one of the best European Universities.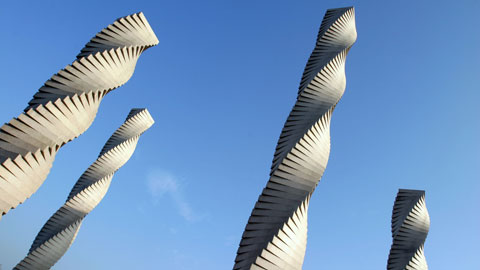 Recent Submissions
(Date of defense:

19-12-2019

)

A partir del Neolític es constaten una sèrie de profunds canvis econòmics i socials que afectaran el mode de vida de les poblacions, especialment a la Mediterrània. En aquest marc espacial, la difusió de la ceràmica y la ...

(Date of defense:

09-12-2019

)

Esta tesis doctoral se enmarca en el estudio de la prehistoria reciente del sudeste peninsular, en concreto al horizonte argárico (2200-1550 cal ANE) dentro de la línea de investigación del Proyecto Bastida-UAB, del ...

(Date of defense:

04-11-2019

)

L'aparició i difusió del mode de vida neolític constituí un esdeveniment que afectà profundament les societats humanes. La recerca centrada en els canvis econòmics del pas de la caça i la recol·lecció a l'agricultura i ...

(Date of defense:

21-11-2019

)

El procés de domesticació animal es defineix a partir del control que els humans exerciren sobre determinades poblacions d'animals salvatges per tal d'adaptar-los a les pròpies necessitats. Els efectes a llarg termini de ...

(Date of defense:

26-02-2020

)

Aquesta tesi doctoral investiga sobre el poblamiento prehistòric a l'alta muntanya dels Pirineus catalans occidentals, més concretament, al Parc Nacional d'Aigüestortes i Estany de Sant Maurici (Lleida). En particular, ...