Departament de Microelectrònica i Sistemes Electrònics
The Universitat Autònoma de Barcelona is a referent in Europe so much for its teaching quality as for its commitment to innovation in research. The University was founded in 1968 and it has become a model to follow because of its will to contribute to social progress by training the professionals required by the most dynamic economic and social sectors in the country.
The UAB was one of the first universities of the Spanish State in being acknowledged as Campus of International Excellence. This Program promotes alliances of institutions that have a common strategic project aiming to create an academic, scientific, entreprenurial and innovative environment to get a high international visibility. The University proposal is the project "UABCEI: Aposta pel coneixement i la innovació" (UABCIE: Committment to knowledge and innovation). This is an strategic plan that seeks to make a dynamic RDI environment aiming to make the UAB one of the best European Universities.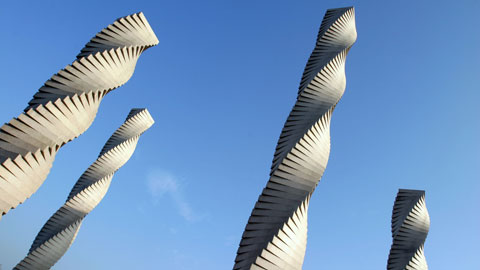 Recent Submissions
(Date of defense:

26-06-2018

)

Los sistemas microfisiológicos (MPS) son modelos in vitro microfabricados que emulan las condiciones in vivo fisiológicamente relevantes, como la organización celular y las señales microambientales. Las microtecnologías ...

(Date of defense:

16-05-2018

)

Las instalaciones industriales y de almacenamiento están pobladas por equipos de vehículos guiados automáticos (AGVs por sus siglas en inglés), que se encargan de la logística interna. Las soluciones implementadas, del ...

(Date of defense:

07-05-2018

)

Las organizaciones han pasado del trabajo focalizado en individuos a estructuras de trabajo basadas en equipos. Una nueva generación de soluciones para las organizaciones debe proporcionar la gestión de equipos, fomentando ...

(Date of defense:

05-12-2017

)

Los dispositivos 'Organ-On-a-Chip' han revolucionado la forma de conocer la biología que hasta el momento se ha venido realizando con los cultivos celulares. Estos sistemas, que contemplan el co-cultivo en tres dimensiones ...

(Date of defense:

07-11-2017

)

El estrés es un fenómeno que podemos percibir, pero difícilmente describir. El objetivo de esta tesis establecer una medida objetiva, continua y no invasiva del nivel de estrés emocional agudo en jóvenes sanos a partir de ...