Programa de Doctorat en Comunicació i Periodisme
The Universitat Autònoma de Barcelona is a referent in Europe so much for its teaching quality as for its commitment to innovation in research. The University was founded in 1968 and it has become a model to follow because of its will to contribute to social progress by training the professionals required by the most dynamic economic and social sectors in the country.
The UAB was one of the first universities of the Spanish State in being acknowledged as Campus of International Excellence. This Program promotes alliances of institutions that have a common strategic project aiming to create an academic, scientific, entreprenurial and innovative environment to get a high international visibility. The University proposal is the project "UABCEI: Aposta pel coneixement i la innovació" (UABCIE: Committment to knowledge and innovation). This is an strategic plan that seeks to make a dynamic RDI environment aiming to make the UAB one of the best European Universities.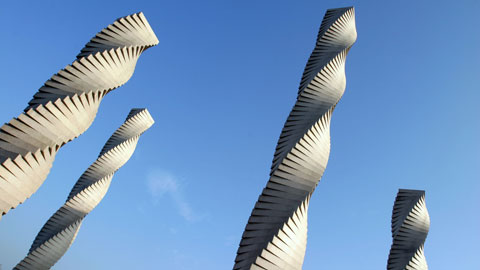 Recent Submissions
(Date of defense:

09-07-2020

)

Internet va arribar a les redaccions dels diaris de tot el món en 1997 i partir d'aquell moment tot va canvir. El paradigma digital va ser l'inici d'una transformació que, encara avui dia, 23 anys després, milers de ...

(Date of defense:

02-06-2020

)

«He dit». Aquest estudi hemerocrítico, que té la intencionalitat de reconstruir des de la praxi periodística la publicació pionera de l'feminisme dominicà, la revista Fémina, pren aquesta expressió amb la qual la seva ...

(Date of defense:

02-06-2020

)

L'evolució tecnològica implica sempre nous reptes per a la universitat i per a la ciència, perquè ambdues han d'interpretar i explicar els canvis que l'ésser humà experimenta amb l'aplicació quotidiana de cada nou invent. ...