Departament de Publicitat, Relacions Públiques i Comunicació Audiovisual
The Universitat Autònoma de Barcelona is a referent in Europe so much for its teaching quality as for its commitment to innovation in research. The University was founded in 1968 and it has become a model to follow because of its will to contribute to social progress by training the professionals required by the most dynamic economic and social sectors in the country.
The UAB was one of the first universities of the Spanish State in being acknowledged as Campus of International Excellence. This Program promotes alliances of institutions that have a common strategic project aiming to create an academic, scientific, entreprenurial and innovative environment to get a high international visibility. The University proposal is the project "UABCEI: Aposta pel coneixement i la innovació" (UABCIE: Committment to knowledge and innovation). This is an strategic plan that seeks to make a dynamic RDI environment aiming to make the UAB one of the best European Universities.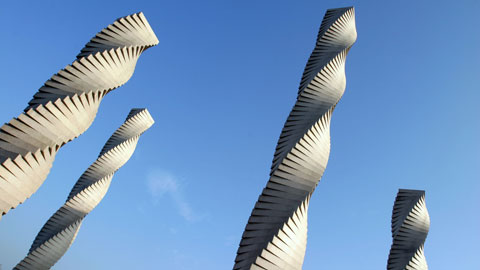 Recent Submissions
(Date of defense:

26-07-2017

)

Considerando la estrecha relación entre arte y publicidad, con sus asimetrías e intercambios de códigos y lenguajes, la investigación busca demostrar la importancia de las apropiaciones artísticas en la dirección de arte ...

(Date of defense:

13-09-2017

)

Mentre algunes empreses encara es qüestionen la utilitat de les xarxes socials a la seva estratègia, aquesta tesis mostra la interacció que es dona en aquestes xarxes, entre usuaris i marques. Els usuaris mitjançant les ...

(Date of defense:

28-09-2017

)

Esta investigación tiene como objeto de estudio la creatividad publicitaria a través del uso de los 8 modelos creativos sugeridos por los investigadores Goldenberg, Mazursky & Solomon. El uso de estas técnicas creativas y ...

(Date of defense:

18-07-2017

)

Hasta la década de los años 50, los adolescentes no eran en Estados Unidos un segmento de mercado importante (Lipovetsky, 2012). Los jóvenes y niños consumían lo que sus padres les compraban. Sin embargo, esto cambió ...

(Date of defense:

17-07-2017

)

En el context actual de la societat, s'exigeixen compromisos empresarials més enllà de la producció i la comercialització de béns i serveis de qualitat. Per tant el món empresarial ha de respondre a aquestes noves necessitats ...