Departament de Química
The Universitat Autònoma de Barcelona is a referent in Europe so much for its teaching quality as for its commitment to innovation in research. The University was founded in 1968 and it has become a model to follow because of its will to contribute to social progress by training the professionals required by the most dynamic economic and social sectors in the country.
The UAB was one of the first universities of the Spanish State in being acknowledged as Campus of International Excellence. This Program promotes alliances of institutions that have a common strategic project aiming to create an academic, scientific, entreprenurial and innovative environment to get a high international visibility. The University proposal is the project "UABCEI: Aposta pel coneixement i la innovació" (UABCIE: Committment to knowledge and innovation). This is an strategic plan that seeks to make a dynamic RDI environment aiming to make the UAB one of the best European Universities.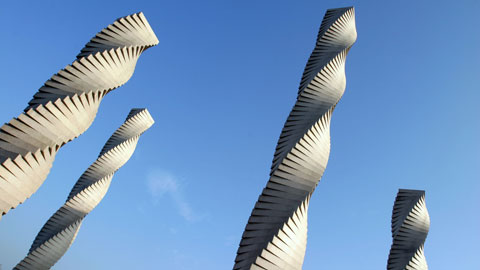 Recent Submissions
(Date of defense:

13-12-2019

)

La producció creixent de Nanopartícules (NPs) conduirà inevitablement a un augment d'exposició humana i ambiental a aquests materials. En conseqüència, han sorgit preocupacions raonables sobre els seus possibles riscos per ...

(Date of defense:

05-12-2019

)

Caracteritzar la interacció entre complexos de metalls de transició i proteïnes és fonamental en camps d'investigació com la farmacologia i la química mèdica i per al disseny de metal·loenzims artificials. La difracció de ...

(Date of defense:

19-12-2019

)

Durant els darrers anys, la comunitat de materials intel·ligents ha prestat especial atenció als sistemes que presenten canvis de color i d'emissions després de l'aplicació d'un determinat estímul (cromogènic). Tot i això, ...

(Date of defense:

11-05-2020

)

Les bateries secundàries de zinc-aire són una tecnologia prometedora degut la seva elevada capacitat, cost reduït i baixa toxicitat. No obstant, aquesta tecnologia presenta algunes limitacions que han de ser superades per ...

(Date of defense:

21-02-2020

)

Aquesta tesi està dedicada a la nanofabricació, la caracterització i les aplicacions d'estructures híbrides plasmòniques-fotòniques. La possibilitat de treballar amb la llum a la nanoescala, controlar les seves propietats, ...