Institut de Govern i Política Pública
The Universitat Autònoma de Barcelona is a referent in Europe so much for its teaching quality as for its commitment to innovation in research. The University was founded in 1968 and it has become a model to follow because of its will to contribute to social progress by training the professionals required by the most dynamic economic and social sectors in the country.
The UAB was one of the first universities of the Spanish State in being acknowledged as Campus of International Excellence. This Program promotes alliances of institutions that have a common strategic project aiming to create an academic, scientific, entreprenurial and innovative environment to get a high international visibility. The University proposal is the project "UABCEI: Aposta pel coneixement i la innovació" (UABCIE: Committment to knowledge and innovation). This is an strategic plan that seeks to make a dynamic RDI environment aiming to make the UAB one of the best European Universities.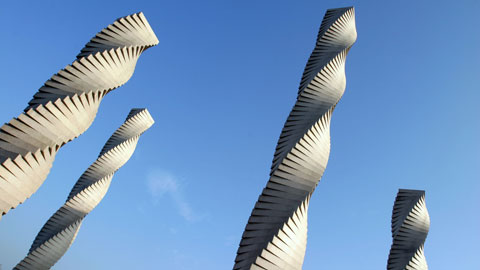 Recent Submissions
(Date of defense:

27-11-2019

)

El concepto de derecho a la ciudad ha sido retomado en las últimas décadas en debates en torno a temas de justicia social y también ha inspirado a movimientos que lo han tomado como bandera en distintas luchas urbanas. En ...

(Date of defense:

18-01-2019

)

Les persones migrants i les organitzacions de migrants són actors cívics i polítics de creixent interès en els fòrums de ciències socials, així com en entorns governamentals i de la societat civil. Malgrat això, a nivell ...

(Date of defense:

26-10-2018

)

Aquesta investigació té com a objectiu analitzar el rendiment dels processos de decisió en els Consells de Desenvolupament Sostenible (CDS) a Mèxic, que són els espais d'interfase socioestatal mitjançant els quals es promou ...

(Date of defense:

13-07-2018

)

El objetivo principal de esta investigación es analizar desde un enfoque histórico y multinivel la capacidad de las respuestas alternativas a la crisis para producir cambios en las relaciones de poder y en los modelos de ...

(Date of defense:

07-09-2017

)

Las políticas de igualdad de género constituyen un esfuerzo sostenido para abordar la problemática de la desigualdad entre mujeres y hombres y para democratizar las instituciones públicas desde una perspectiva feminista. ...