Centre de Recerca Ecològica i Aplicacions Forestals
The Universitat Autònoma de Barcelona is a referent in Europe so much for its teaching quality as for its commitment to innovation in research. The University was founded in 1968 and it has become a model to follow because of its will to contribute to social progress by training the professionals required by the most dynamic economic and social sectors in the country.
The UAB was one of the first universities of the Spanish State in being acknowledged as Campus of International Excellence. This Program promotes alliances of institutions that have a common strategic project aiming to create an academic, scientific, entreprenurial and innovative environment to get a high international visibility. The University proposal is the project "UABCEI: Aposta pel coneixement i la innovació" (UABCIE: Committment to knowledge and innovation). This is an strategic plan that seeks to make a dynamic RDI environment aiming to make the UAB one of the best European Universities.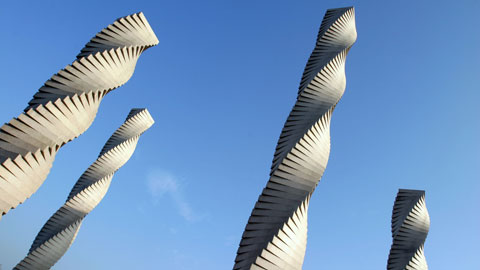 Recent Submissions
(Date of defense:

05-02-2020

)

Understanding how climate affects species' distribution and performance is a central issue in ecology since its origins. In last decades, however, the interest in this question has been reactivated by the current context ...

(Date of defense:

06-03-2020

)

Els estanys freds i oligotròfics presenten una elevada diversitat d'organismes en el plàncton microbià, tant de protists com de procariotes. La coexistència d'aquesta elevada diversitat d'organismes i de formes de vida ha ...

(Date of defense:

14-02-2020

)

Els patrons de variabilitat espacial en comunitats naturals han sigut habitualment estudiats en escales espacials grans, comparant hàbitats, on la distribució d'espècies està bàsicament relacionada amb factors ambientals. ...

(Date of defense:

22-07-2019

)

Todo en la tierra es química. Esta afirmación tiene profundas implicaciones para las interacciones ecológicas. Los organismos vivos promueven y controlan flujos de materia y energía entre la atmosfera, hidrosfera y litosfera; ...

(Date of defense:

14-11-2018

)

Los organismos vivos se mantienen y reproducen a través de interacciones con individuos de su misma y de otras especies. Las interacciones bióticas son extremadamente diversas en tipo, magnitud, y escala, y dan lugar a ...