Departament de Genètica i de Microbiologia
The Universitat Autònoma de Barcelona is a referent in Europe so much for its teaching quality as for its commitment to innovation in research. The University was founded in 1968 and it has become a model to follow because of its will to contribute to social progress by training the professionals required by the most dynamic economic and social sectors in the country.
The UAB was one of the first universities of the Spanish State in being acknowledged as Campus of International Excellence. This Program promotes alliances of institutions that have a common strategic project aiming to create an academic, scientific, entreprenurial and innovative environment to get a high international visibility. The University proposal is the project "UABCEI: Aposta pel coneixement i la innovació" (UABCIE: Committment to knowledge and innovation). This is an strategic plan that seeks to make a dynamic RDI environment aiming to make the UAB one of the best European Universities.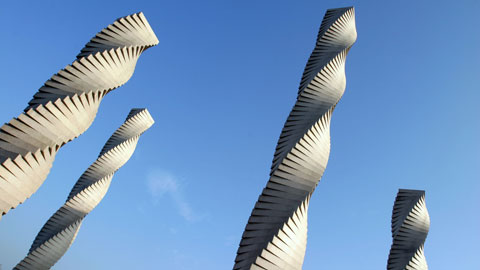 Recent Submissions
(Date of defense:

30-11-2018

)

High-throughput sequencing technologies are allowing the description of genome-wide variation patterns for an ever-growing number of organisms. However, we still lack a thorough comprehension of the relative amount of ...

(Date of defense:

25-10-2018

)

Acinetobacter baumannii es un microorganismo causante de infecciones nosocomiales que, en los últimos años, se está convirtiendo en un serio problema de salud a nivel mundial. La aparición de cepas resistentes a prácticamente ...

(Date of defense:

09-11-2018

)

Se estima que un tercio de la población mundial está infectada por Mycobacterium tuberculosis (Mtb). Sin embargo, solo un porcentaje menor desarrolla la enfermedad. Se ha demostrado que la inflamación es un factor clave ...

(Date of defense:

09-11-2018

)

El gènere Legionella va ser descobert el 1976 a arran d'un brot de pneumònia per Legionella pneumophila a Philadelphia (Estats Units) que va causar més d'una vintena de morts. Des d'aleshores, s'han publicat nombrosos ...

(Date of defense:

29-10-2018

)

El virus respiratorio sincitial humano (VRSH) es el máximo representante de la familia Pneumoviridae y del género Orthopneumovirus. Es reconocido como un importante agente viral causante de infecciones respiratorias en ...