Departament de Genètica i de Microbiologia
The Universitat Autònoma de Barcelona is a referent in Europe so much for its teaching quality as for its commitment to innovation in research. The University was founded in 1968 and it has become a model to follow because of its will to contribute to social progress by training the professionals required by the most dynamic economic and social sectors in the country.
The UAB was one of the first universities of the Spanish State in being acknowledged as Campus of International Excellence. This Program promotes alliances of institutions that have a common strategic project aiming to create an academic, scientific, entreprenurial and innovative environment to get a high international visibility. The University proposal is the project "UABCEI: Aposta pel coneixement i la innovació" (UABCIE: Committment to knowledge and innovation). This is an strategic plan that seeks to make a dynamic RDI environment aiming to make the UAB one of the best European Universities.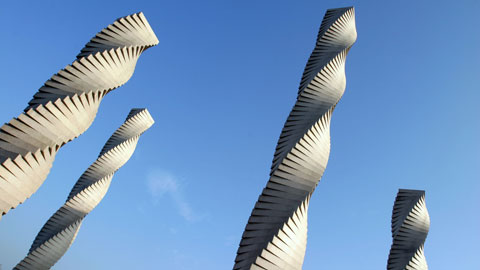 Recent Submissions
(Date of defense:

05-07-2019

)

La domesticación animal es un proceso realmente importante en la historia del hombre en el cual se seleccionaron diferentes rasgos de interés de los animales, como puede ser un crecimiento más rápido o una mayor docilidad. ...

(Date of defense:

08-04-2019

)

Introducción: Los paneles de genes en cáncer hereditario se están incorporando a la práctica clínica. Estos paneles pueden incluir genes asociados a distintos tipos de cáncer y con distintos niveles de riesgo. Para definir ...

(Date of defense:

24-04-2019

)

Mycobacterium abscessus es un patógeno oportunista emergente perteneciente al grupo de las micobacterias no tuberculosas de crecimiento rápido. El complejo M. abscessus está formado por tres subespecies: M. abscessus subsp. ...

(Date of defense:

04-03-2019

)

Actualmente, las terapias convencionales contra el cáncer están lejos de ser ideales en cuanto a eficacia. Los fármacos actuales, formados por pequeños compuestos químicos se distribuyen indistintamente por todo el organismo, ...

(Date of defense:

09-07-2018

)

La adopción de tecnologías automatizadas de análisis de imagen va en aumento en los laboratorios de microbiología, éstas suponen un medio para incrementar la productividad, la objetividad y la trazabilidad de los resultados ...