Departament de Dret Privat
The Universitat Autònoma de Barcelona is a referent in Europe so much for its teaching quality as for its commitment to innovation in research. The University was founded in 1968 and it has become a model to follow because of its will to contribute to social progress by training the professionals required by the most dynamic economic and social sectors in the country.
The UAB was one of the first universities of the Spanish State in being acknowledged as Campus of International Excellence. This Program promotes alliances of institutions that have a common strategic project aiming to create an academic, scientific, entreprenurial and innovative environment to get a high international visibility. The University proposal is the project "UABCEI: Aposta pel coneixement i la innovació" (UABCIE: Committment to knowledge and innovation). This is an strategic plan that seeks to make a dynamic RDI environment aiming to make the UAB one of the best European Universities.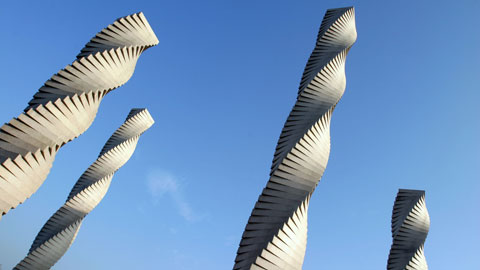 Recent Submissions
(Date of defense:

19-11-2018

)

En esta tesis se aborda el procedimiento de modificación de medidas desde la constatación que constituye un indicador privilegiado del derecho de familia español en relación la sociedad y a sus cambios; por ello, desde ...

(Date of defense:

26-10-2018

)

Esta tesis se enfrentó al reto de resolver la cuestión sobre si los derechos de propiedad intelectual creados por los biobancos pueden gestionarse más abiertamente para garantizar la distribución equitativa del conocimiento ...

(Date of defense:

08-10-2018

)

El presente trabajo de tesis doctoral se centra en el estudio del derecho a la reagrupación familiar de los extranjeros y su desarrollo evolutivo en el derecho de extranjería español, derecho de la Unión Europea y en el ...

(Date of defense:

26-09-2018

)

Las sociedades de clasificación naval son entidades dedicadas a la inspección y clasificación de buques de conformidad con una serie de reglas y estándares relativos a la calidad e integridad técnica y estructural de los ...

(Date of defense:

15-06-2018

)

El comercio internacional ha sido siempre un ámbito conflictivo. Cualquier persona puede aproximarse a él desde una perspectiva determinada. Sin embargo, es innegable que condiciona la vida diaria de todos nosotros. De ahí ...