Departament d'Arquitectura de Computadors i Sistemes Operatius
The Universitat Autònoma de Barcelona is a referent in Europe so much for its teaching quality as for its commitment to innovation in research. The University was founded in 1968 and it has become a model to follow because of its will to contribute to social progress by training the professionals required by the most dynamic economic and social sectors in the country.
The UAB was one of the first universities of the Spanish State in being acknowledged as Campus of International Excellence. This Program promotes alliances of institutions that have a common strategic project aiming to create an academic, scientific, entreprenurial and innovative environment to get a high international visibility. The University proposal is the project "UABCEI: Aposta pel coneixement i la innovació" (UABCIE: Committment to knowledge and innovation). This is an strategic plan that seeks to make a dynamic RDI environment aiming to make the UAB one of the best European Universities.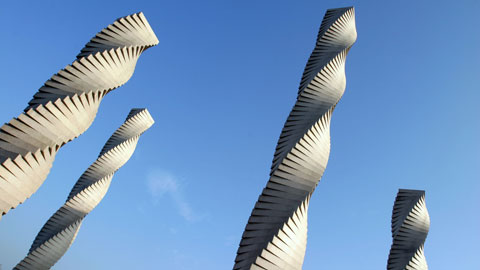 Recent Submissions
(Date of defense:

30-11-2018

)

Los sistemas de computación de alto rendimiento (HPC) continúan creciendo exponencialmente en términos de cantidad y densidad de componentes para lograr mayor potencia de cálculo. Al mismo tiempo, cloud computing se está ...

(Date of defense:

16-10-2018

)

L'optimització combinatòria és un tipus específic d'optimització matemàtica on el domini de les variables és discret. Aquest tipus de problemes d'optimització tenen una gran aplicabilitat degut a la seva capacitat ...

(Date of defense:

21-07-2017

)

La infecció nosocomial és una infecció causada per microorganismes adquirits dins d'entorns sanitaris i és una de les principals amenaces que enfronten els pacients hospitalitzats. El Staphylococcus Aureus Resistent a la ...

(Date of defense:

21-07-2017

)

L'augment de l'esperança de vida, el creixement progressiu de l'envelliment i un major nombre de malalties cròniques són fets que contribueixen significativament a la creixent demanda d'atenció mèdica d'urgència i, ...

(Date of defense:

19-07-2017

)

En l'àmbit bioinformàtic, l'experimentació es realitza a través de seqüències d'execucions d'aplicacions, cada aplicació utilitza com a arxiu d'entrada el generat per l'aplicació anterior. Aquest procés d'anàlisi format ...