Departament de Ciències de la Computació
The Universitat Autònoma de Barcelona is a referent in Europe so much for its teaching quality as for its commitment to innovation in research. The University was founded in 1968 and it has become a model to follow because of its will to contribute to social progress by training the professionals required by the most dynamic economic and social sectors in the country.
The UAB was one of the first universities of the Spanish State in being acknowledged as Campus of International Excellence. This Program promotes alliances of institutions that have a common strategic project aiming to create an academic, scientific, entreprenurial and innovative environment to get a high international visibility. The University proposal is the project "UABCEI: Aposta pel coneixement i la innovació" (UABCIE: Committment to knowledge and innovation). This is an strategic plan that seeks to make a dynamic RDI environment aiming to make the UAB one of the best European Universities.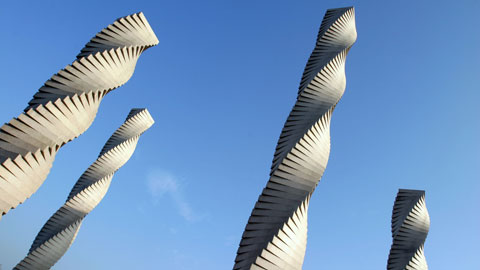 Recent Submissions
(Date of defense:

30-05-2018

)

El text es la manera més habitual d'intercanviar informació des de les edats. Amb el desenvolupament recent d'imatges de bases de dades de manuscrits manuscrits històrics, la demanda d'algorismes per fer accessibles ...

(Date of defense:

12-10-2018

)

El objetivo principal de esta tesis es resaltar el objeto más sobresaliente (salient) de una imagen o en una secuencia de video. Abordamos tres aspectos importantes --- según nuestra opinión, no han sido suficientemente ...

(Date of defense:

22-06-2018

)

Donat que el volum de dades generat per les aplicacions científiques creix i la pressió sobre el sistema d'E/S dels sistemes HPC també augmenta, es proposa un model de comportament d'E/S per les aplicacions cientifiques ...

(Date of defense:

03-05-2018

)

Uno de los objetivos de los sistemas multiagente es permitir la colaboración entre agentes heterogéneos. Esto puede resultar en la interacción entre participantes con distintos tipos de conocimiento, habilidades, y recursos, ...

(Date of defense:

27-04-2018

)

En aquesta dissertació, explorem diferents maneres de reconèixer accions humanes en fragments de vídeo. Ens centrem sobretot en l'eficiència amb les dades, investigant i proposant nous mètodes que permetin evitar la laboriosa ...