Departament d'Empresa
The Universitat Autònoma de Barcelona is a referent in Europe so much for its teaching quality as for its commitment to innovation in research. The University was founded in 1968 and it has become a model to follow because of its will to contribute to social progress by training the professionals required by the most dynamic economic and social sectors in the country.
The UAB was one of the first universities of the Spanish State in being acknowledged as Campus of International Excellence. This Program promotes alliances of institutions that have a common strategic project aiming to create an academic, scientific, entreprenurial and innovative environment to get a high international visibility. The University proposal is the project "UABCEI: Aposta pel coneixement i la innovació" (UABCIE: Committment to knowledge and innovation). This is an strategic plan that seeks to make a dynamic RDI environment aiming to make the UAB one of the best European Universities.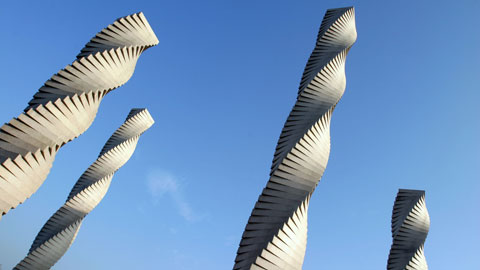 Recent Submissions
(Date of defense:

02-12-2019

)

Les organitzacions exitoses aconsegueixen una presència sostenible als mercats en els quals competeixen en donar-li un fort impuls a les adreces estratègiques que condueixen al lliurament sistemàtica d'innovacions d'alt ...

(Date of defense:

23-11-2017

)

Fondos colectivos se considera una nueva fuente de financiación y se está convirtiendo en una herramienta cada vez más empleada por los empresarios que buscan financiación para su empresa y por los inversores que buscan ...

(Date of defense:

13-11-2017

)

La Tesis Doctoral trata sobre las Comunicaciones Integradas de Marketing (CIM) y se compone de tres partes interrelacionadas que estudian: los antecedentes y las consecuencias del concepto CIM desde el punto de vista de ...

(Date of defense:

10-11-2017

)

La presente Tesis se centra en el desarrollo e internacionalización de las nuevas empresas internacionales (NEI) de servicios intensivos en conocimiento, con el objetivo principal de obtener una mejor comprensión de los ...

(Date of defense:

08-05-2017

)

Esta tesis se enmarca dentro de las corrientes críticas de investigación, específicamente en la perspectiva basada en la obra de Michel Foucault (enfoque Foucaultiano). Tiene como objetivos establecer el estado de la ...