Programa de Doctorat en Anàlisi Econòmica
The Universitat Autònoma de Barcelona is a referent in Europe so much for its teaching quality as for its commitment to innovation in research. The University was founded in 1968 and it has become a model to follow because of its will to contribute to social progress by training the professionals required by the most dynamic economic and social sectors in the country.
The UAB was one of the first universities of the Spanish State in being acknowledged as Campus of International Excellence. This Program promotes alliances of institutions that have a common strategic project aiming to create an academic, scientific, entreprenurial and innovative environment to get a high international visibility. The University proposal is the project "UABCEI: Aposta pel coneixement i la innovació" (UABCIE: Committment to knowledge and innovation). This is an strategic plan that seeks to make a dynamic RDI environment aiming to make the UAB one of the best European Universities.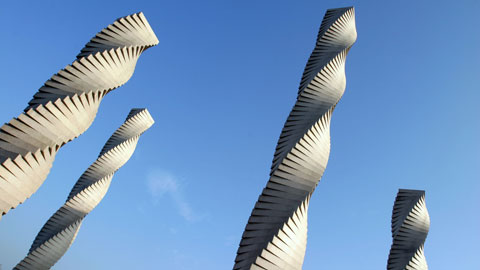 Recent Submissions
(Date of defense:

12-11-2020

)

Aquesta tesi doctoral conté tres capítols en el camp de la macroeconomia aplicada. El capítol I estudia els efectes dels xocs de la política monetària convencionals i no convencionals sobre la desigualtat i la distribució ...

(Date of defense:

17-09-2020

)

Experimental economics has been developed in relatively recent years. Thanks to its power to bridge economic theory and observation, the experimental method has become increasingly widespread in the last two decades. As ...

(Date of defense:

13-07-2020

)

El primer capítol documenta l'alta, volàtil i persistent prima d'AH a la borsa de la Xina. Mostrem que diversos models de preus d'actius RE i bayesians estàndard no poden explicar la prima AH, però un model d'aprenentatge ...

(Date of defense:

16-06-2020

)

A la següent tesi, estudio com afecta la innovació als mercats laborals: com s' origina i quines són les seves conseqüències per a la població activa.. En els dos primers capítols, la font d' un augment de la productivitat ...

(Date of defense:

17-06-2020

)

En aquesta tesi, analitzo les causes i conseqüències del desajust entre les habilitats de treballadors i les habilitats requerides per la seva ocupació. També investigo els factors que determinen l'èxit de fertilització ...