Programa de Doctorat en Antropologia Social i Cultural
The Universitat Autònoma de Barcelona is a referent in Europe so much for its teaching quality as for its commitment to innovation in research. The University was founded in 1968 and it has become a model to follow because of its will to contribute to social progress by training the professionals required by the most dynamic economic and social sectors in the country.
The UAB was one of the first universities of the Spanish State in being acknowledged as Campus of International Excellence. This Program promotes alliances of institutions that have a common strategic project aiming to create an academic, scientific, entreprenurial and innovative environment to get a high international visibility. The University proposal is the project "UABCEI: Aposta pel coneixement i la innovació" (UABCIE: Committment to knowledge and innovation). This is an strategic plan that seeks to make a dynamic RDI environment aiming to make the UAB one of the best European Universities.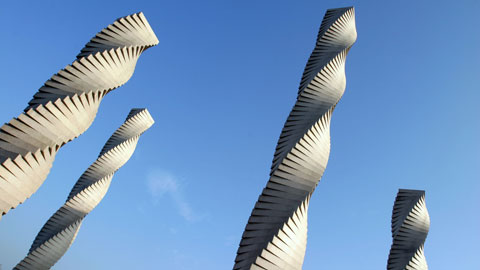 Recent Submissions
(Date of defense:

19-03-2021

)

Les transformacions socioeconòmiques del canvi de segle, així com els dispositius de control fronterer, estan provocant noves formes de (im)mobilitat arreu del món. Els nens i nenes són protagonistes d'aquests fluxos ...

(Date of defense:

10-12-2020

)

La presència d'adolescents jugant a l'espai públic de les ciutats s'ha vist reduïda de manera progressiva, al mateix temps que es construeix com a part d'un problema d'ordre públic la presència en el mateix de les persones ...

(Date of defense:

21-12-2020

)

La tesi analitza les representacions de la pobresa a la premsa hegemònica argentina a través de l'estudi dels editorials publicats pels diaris La Nació i Clarín entre els anys 2000 i 2018. L'enfocament teòric parteix d'una ...

(Date of defense:

23-10-2020

)

Aquesta tesi doctoral analitza els processos identitaris experimentats per joves filles d'una parella mixta en la qual un dels seus membres és d'origen magribí (principalment del Marroc i generalment socialitzat en l'islam) ...

(Date of defense:

26-07-2020

)

Mares i llevadores: pràctiques i polítiques reproductives al districte Sikka de l'illa de Flores, Indonèsia analitza com les polítiques reproductives globals permean la comunitat Sikka generant canvis en les creences, ...