Programa de Doctorat en Biologia Cel·lular
The Universitat Autònoma de Barcelona is a referent in Europe so much for its teaching quality as for its commitment to innovation in research. The University was founded in 1968 and it has become a model to follow because of its will to contribute to social progress by training the professionals required by the most dynamic economic and social sectors in the country.
The UAB was one of the first universities of the Spanish State in being acknowledged as Campus of International Excellence. This Program promotes alliances of institutions that have a common strategic project aiming to create an academic, scientific, entreprenurial and innovative environment to get a high international visibility. The University proposal is the project "UABCEI: Aposta pel coneixement i la innovació" (UABCIE: Committment to knowledge and innovation). This is an strategic plan that seeks to make a dynamic RDI environment aiming to make the UAB one of the best European Universities.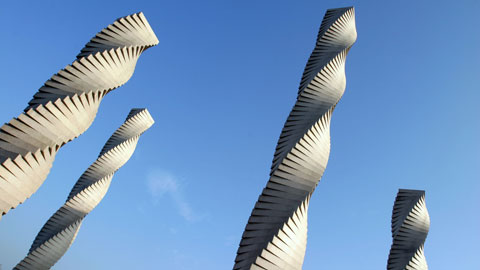 Recent Submissions
(Date of defense:

03-12-2020

)

L'estudi de la morfologia embrionària usant mètodes convencionals de microscòpia, ha estat històricament l'eina utilitzada pels embriòlegs per estudiar la viabilitat dels embrions. Ara, aquesta disciplina es suma als nous ...

(Date of defense:

27-11-2020

)

De manera rutinària, el diagnòstic inicial de la infertilitat masculina es realitza mitjançant l'estudi macroscòpic i microscòpic de la mostra de semen. Aquests proporcionen informació rellevant sobre el recompte, la ...

(Date of defense:

23-09-2020

)

La línia germinal conté el passat i el futur d'una espècie, en la qual la informació genètica parental es recombina mitjançant la meiosi i és transmesa a la descendència. Així, entendre com el genoma s'organitza i es regula ...

(Date of defense:

14-10-2020

)

Les cataractes són la principal causa de ceguesa al món i es deuen a una opacificació progressiva del cristal·lí. Encara que les cataractes siguin fàcils de tractar, en molts casos la mateixa cirurgia pot donar lloc a una ...

(Date of defense:

09-10-2020

)

La síndrome d'Angelman (SA) és un trastorn neurogenètic caracteritzat per discapacitat intel·lectual greu amb absència de parla, característiques craniofacials dismòrfiques distintives, problemes neurològics com l'atàxia ...