Programa de Doctorat en Ciència i Tecnologia Ambientals
The Universitat Autònoma de Barcelona is a referent in Europe so much for its teaching quality as for its commitment to innovation in research. The University was founded in 1968 and it has become a model to follow because of its will to contribute to social progress by training the professionals required by the most dynamic economic and social sectors in the country.
The UAB was one of the first universities of the Spanish State in being acknowledged as Campus of International Excellence. This Program promotes alliances of institutions that have a common strategic project aiming to create an academic, scientific, entreprenurial and innovative environment to get a high international visibility. The University proposal is the project "UABCEI: Aposta pel coneixement i la innovació" (UABCIE: Committment to knowledge and innovation). This is an strategic plan that seeks to make a dynamic RDI environment aiming to make the UAB one of the best European Universities.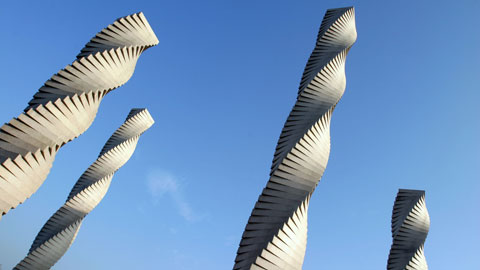 Recent Submissions
(Date of defense:

12-02-2021

)

L'augment de la demanda i consum mundial de petroli està estimulant la necessitat d'accedir a noves i cada vegada més remotes reserves d'hidrocarburs situades als boscos tropicals (Butt et al., 2013), atès que les reserves ...

(Date of defense:

23-02-2021

)

Davant el canvi climàtic antropogènic i l'imperatiu per descarbonitzar l'economia mundial, s'observa un creixent interès per part d'organitzacions internacionals, bancs de desenvolupament i inversors privats per promoure ...

(Date of defense:

22-01-2021

)

L'agricultura moderna ha estat buscant contínuament mètodes efectius per satisfer la demanda d'aliments que augmenta exponencialment a nivell mundial. L'aplicació de residus orgànics com a fertilitzants o esmenes de sòl ...

(Date of defense:

15-01-2021

)

Les pesqueries marines de captura salvatge han subministrat als humans aliment, ingressos i una forma de vida durant segles. Tanmateix, el darrer mig segle ha experimentat una intensificació dramàtica dels impactes humans ...

(Date of defense:

17-12-2020

)

El subministrament d'aliments a les zones urbanes en creixement segueix una tendència lineal: les ciutats consumeixen una gran quantitat d'aliments importats alhora que generen residus i impactes ambientals en diferents ...