Programa de Doctorat en Estudis de Gènere: Cultura, Societats i Polítiques
The Universitat Autònoma de Barcelona is a referent in Europe so much for its teaching quality as for its commitment to innovation in research. The University was founded in 1968 and it has become a model to follow because of its will to contribute to social progress by training the professionals required by the most dynamic economic and social sectors in the country.
The UAB was one of the first universities of the Spanish State in being acknowledged as Campus of International Excellence. This Program promotes alliances of institutions that have a common strategic project aiming to create an academic, scientific, entreprenurial and innovative environment to get a high international visibility. The University proposal is the project "UABCEI: Aposta pel coneixement i la innovació" (UABCIE: Committment to knowledge and innovation). This is an strategic plan that seeks to make a dynamic RDI environment aiming to make the UAB one of the best European Universities.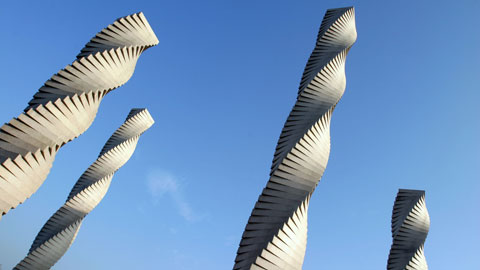 Recent Submissions
(Date of defense:

12-02-2021

)

Els espais són el medi físic on tenen lloc les relacions socials. El seu disseny condiciona les nostres formes de vida, les nostres oportunitats i experiències vitals. La configuració dels espais no és neutra, depèn de qui ...

(Date of defense:

19-01-2021

)

L'objectiu d'aquesta recerca és identificar els entramats de llocs i corporalitats (subjectivitats) emergents, presents en els processos de desplaçament i posterior habitabilitat en campamentos de dones migrants sud-americanes ...

(Date of defense:

29-06-2020

)

La present tesis doctoral en modalitat de compendi d'articles és part del Programa Interuniversitari d'Estudis de Gènere: Cultures, Societats i Polítiques. El problema d'investigació se situa als estudis socials de la ...