Programa de Doctorat en Informàtica
The Universitat Autònoma de Barcelona is a referent in Europe so much for its teaching quality as for its commitment to innovation in research. The University was founded in 1968 and it has become a model to follow because of its will to contribute to social progress by training the professionals required by the most dynamic economic and social sectors in the country.
The UAB was one of the first universities of the Spanish State in being acknowledged as Campus of International Excellence. This Program promotes alliances of institutions that have a common strategic project aiming to create an academic, scientific, entreprenurial and innovative environment to get a high international visibility. The University proposal is the project "UABCEI: Aposta pel coneixement i la innovació" (UABCIE: Committment to knowledge and innovation). This is an strategic plan that seeks to make a dynamic RDI environment aiming to make the UAB one of the best European Universities.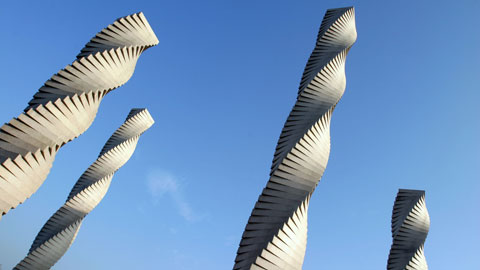 Recent Submissions
(Date of defense:

19-02-2021

)

L'anotació manual d'imatges per desenvolupar sistemes basats en visió per computador ha estat un dels punts més problemàtics des que s'utilitza aprenentatge automàtic per a això. Aquesta tesi es centra en aprofitar les ...

(Date of defense:

22-03-2021

)

La seqüenciació genòmica és un component clau en nous avenços en medicina, i la seva democratització és un pas important per millorar l'accessibilitat per al pacient. Els beneficis implícits en el descobriment de noves ...

(Date of defense:

15-02-2021

)

El problema de la Satisfactibilitat (SAT) consisteix a decidir si existeix una assignació de valors de veritat que satisfaci una fórmula proposicional donada. SAT va ser el primer problema per al qual es va demostrar la ...

(Date of defense:

19-02-2021

)

Des dels inicis de la Visió per Computador, la reconstrucció d'escenes ha estat un dels temes més estudiats que ha portat a una àmplia varietat de nous descobriments i aplicacions. La manipulació d'objectes, la localització ...

(Date of defense:

11-12-2020

)

La visió per computador ha experimentat canvis considerables en l'última dècada, ja que les xarxes neuronals han passat a ser d'ús comú. A mesura que les capacitats computacionals disponibles han crescut, les xarxes neuronals ...