Departament de Cirurgia
The Universitat Autònoma de Barcelona is a referent in Europe so much for its teaching quality as for its commitment to innovation in research. The University was founded in 1968 and it has become a model to follow because of its will to contribute to social progress by training the professionals required by the most dynamic economic and social sectors in the country.
The UAB was one of the first universities of the Spanish State in being acknowledged as Campus of International Excellence. This Program promotes alliances of institutions that have a common strategic project aiming to create an academic, scientific, entreprenurial and innovative environment to get a high international visibility. The University proposal is the project "UABCEI: Aposta pel coneixement i la innovació" (UABCIE: Committment to knowledge and innovation). This is an strategic plan that seeks to make a dynamic RDI environment aiming to make the UAB one of the best European Universities.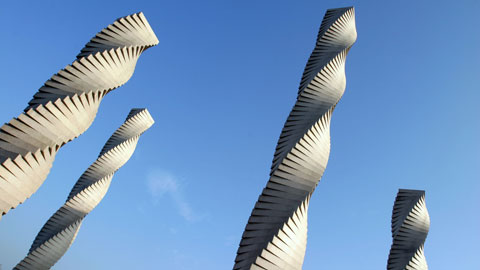 Recent Submissions
(Date of defense:

27-02-2019

)

Introducción: La osteonecrosis de la cabeza femoral (ONCF) afecta principalmente a pacientes jóvenes y activos, sin tratamiento, la entidad progresa en pocos años hacia la deformidad e incongruencia articular, presentando ...

(Date of defense:

22-02-2019

)

INTRODUCCIÓ I OBJECTIUS: Les expectatives i la satisfacció d'un pacient amb un procediment quirúrgic són mesures subjectives que cada vegada es tenen més en compte a l'hora de valorar la qualitat assistencial d'un determinat ...

(Date of defense:

09-11-2018

)

Introducció: La neoplàsia vesical superficial té una elevada incidència i el seu tractament moltes vegades requereix de l'ús d'instil·lacions amb BCG o Mitomicina C endovesicals com a tractament adjuvant. Aquests tractaments ...

(Date of defense:

21-01-2019

)

La reconstrucción del ligamento femoropatelar medial (LFPM) es el "gold standard" del tratamiento de la inestabilidad lateral de rótula crónica, que frecuentemente afecta a gente joven. Se han descrito numerosas técnicas ...

(Date of defense:

10-01-2019

)

Introducción El avance en el diagnóstico y tratamiento del cáncer de recto ha permitido una mejoría del pronóstico. El desarrollo tecnológico y la progresión en la capacitación de los cirujanos especializados ha derivado ...