Departament de Cirurgia
The Universitat Autònoma de Barcelona is a referent in Europe so much for its teaching quality as for its commitment to innovation in research. The University was founded in 1968 and it has become a model to follow because of its will to contribute to social progress by training the professionals required by the most dynamic economic and social sectors in the country.
The UAB was one of the first universities of the Spanish State in being acknowledged as Campus of International Excellence. This Program promotes alliances of institutions that have a common strategic project aiming to create an academic, scientific, entreprenurial and innovative environment to get a high international visibility. The University proposal is the project "UABCEI: Aposta pel coneixement i la innovació" (UABCIE: Committment to knowledge and innovation). This is an strategic plan that seeks to make a dynamic RDI environment aiming to make the UAB one of the best European Universities.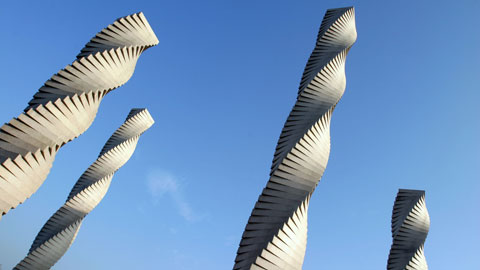 Recent Submissions
(Date of defense:

28-07-1997

)

La tesi doctoral "Salus in Nummis Romanorum" s'emmarca dins la Història de la medicina clàssica i ha tingut com a objectiu principal el de confeccionar un catàleg cronològic que permeti realitzar una valoració quantitativa ...

(Date of defense:

30-11-2018

)

El paciente con carcinoma escamoso de cabeza y cuello cuenta con un riesgo importante de mortalidad competitiva derivado de los factores de riesgo (principalmente tabaco y alcohol) compartidos entre el tumor índice y la ...

(Date of defense:

12-11-2018

)

Durante la última década ha aumentado significativamente el volumen de cirugías de columna, además de la complejidad tanto médica como quirúrgica de los  pacientes tratados. Esto ha dado lugar a un aumento de complicaciones ...

(Date of defense:

16-11-2018

)

La lesió per cremada s'ha associat a l'augment de la concentració de molts mediadors inflamatoris. Aquests mediadors són importants en la fisiopatologia de la cremada, contribuint a la disfunció orgànica i l'aparició de ...

(Date of defense:

08-11-2018

)

El carcinoma escamoso de laringe es el sexto diagnosticado en el mundo y a día de hoy conlleva, todavía, una elevada mortalidad. Por esa razón, es necesario seguir investigando nuevas terapias efectivas. El microambiente ...