Departament d'Història Moderna i Contemporània
The Universitat Autònoma de Barcelona is a referent in Europe so much for its teaching quality as for its commitment to innovation in research. The University was founded in 1968 and it has become a model to follow because of its will to contribute to social progress by training the professionals required by the most dynamic economic and social sectors in the country.
The UAB was one of the first universities of the Spanish State in being acknowledged as Campus of International Excellence. This Program promotes alliances of institutions that have a common strategic project aiming to create an academic, scientific, entreprenurial and innovative environment to get a high international visibility. The University proposal is the project "UABCEI: Aposta pel coneixement i la innovació" (UABCIE: Committment to knowledge and innovation). This is an strategic plan that seeks to make a dynamic RDI environment aiming to make the UAB one of the best European Universities.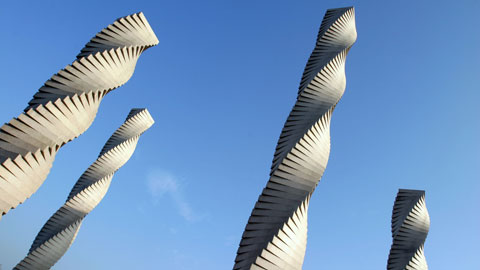 Recent Submissions
(Date of defense:

29-11-2018

)

L'objectiu principal d'aquesta tesi doctoral és realitzar un estudi de la identitat col·lectiva dels catalans a les èpoques medieval i moderna. Per aconseguir-ho, el nostre estudi es divideix en tres capítols: en primer ...

(Date of defense:

04-12-2018

)

La tesis se centra en el análisis de las relaciones entre el ejército español y la sociedad catalana de 1898 a 1909, es decir, entre el fin de la Guerra de Cuba y Filipinas y la Semana Trágica de Barcelona. Esa década se ...

(Date of defense:

23-11-2018

)

La guerra civil española de 1833-1840 tuvo también un carácter internacional. Los estados europeos se interesaron por la evolución del conflicto, e intervinieron activamente en el mismo en apoyo del gobierno español o del ...

(Date of defense:

28-11-2018

)

Esta tesis doctoral se inserta en la confluencia de varias corrientes historiográficas que han cobrado interés en las últimas décadas en España. Estas son, por un lado, el estudio de las relaciones económicas, sociales, ...

(Date of defense:

20-11-2018

)

La tesi doctoral: Sant Adrià de Besòs del món rural a l'urbà. Indústria i immigració: la formació de la classe obrera (1900-1939), analitza el pas del món rural agrari al món urbà industrial i la formació de la classe ...