Departament d'Història Moderna i Contemporània
The Universitat Autònoma de Barcelona is a referent in Europe so much for its teaching quality as for its commitment to innovation in research. The University was founded in 1968 and it has become a model to follow because of its will to contribute to social progress by training the professionals required by the most dynamic economic and social sectors in the country.
The UAB was one of the first universities of the Spanish State in being acknowledged as Campus of International Excellence. This Program promotes alliances of institutions that have a common strategic project aiming to create an academic, scientific, entreprenurial and innovative environment to get a high international visibility. The University proposal is the project "UABCEI: Aposta pel coneixement i la innovació" (UABCIE: Committment to knowledge and innovation). This is an strategic plan that seeks to make a dynamic RDI environment aiming to make the UAB one of the best European Universities.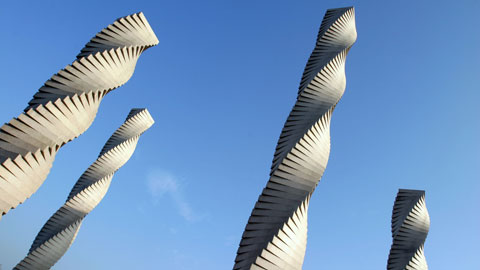 Recent Submissions
(Date of defense:

21-11-2019

)

Si bien a Colombia se le diagnostica a menudo como un país con amnesia histórica, donde las políticas del olvido parecen haber surtido efecto, es necesario reconocer que la sociedad civil ha generado un número cada vez ...

(Date of defense:

13-12-2019

)

Aquesta investigació té com a objecte principal formular un primer estudi sobre els òrgans que van composar l'Administració carlina catalana durant la Guerra dels Set Anys (1833-1840). Ara bé, aquest objecte pressuposa ...

(Date of defense:

22-11-2019

)

Como punto de partida, la presente investigación se ha planteado responder a la siguiente pregunta: ¿cómo vieron los historiadores del siglo XIX el siglo XVIII español? En esos años de revolución liberal, la historiografía ...

(Date of defense:

28-10-2019

)

Aquesta tesi doctoral s'inscriu en la corrent historiogràfica que considera que FET y de las JONS, la Falange, va tenir una rellevància fonamental al llarg dels gairebé quaranta anys que va durar el règim franquista. El ...

(Date of defense:

24-10-2019

)

El tema d'aquesta tesi és la Missió Obrera de la Companyia de Jesús (MOSI) a Espanya. El període estudiat va des dels seus antecedents més o menys immediats (el que anomenem la "prehistòria" i que conduirà a la seva fundació ...