Departament d'Història Moderna i Contemporània
The Universitat Autònoma de Barcelona is a referent in Europe so much for its teaching quality as for its commitment to innovation in research. The University was founded in 1968 and it has become a model to follow because of its will to contribute to social progress by training the professionals required by the most dynamic economic and social sectors in the country.
The UAB was one of the first universities of the Spanish State in being acknowledged as Campus of International Excellence. This Program promotes alliances of institutions that have a common strategic project aiming to create an academic, scientific, entreprenurial and innovative environment to get a high international visibility. The University proposal is the project "UABCEI: Aposta pel coneixement i la innovació" (UABCIE: Committment to knowledge and innovation). This is an strategic plan that seeks to make a dynamic RDI environment aiming to make the UAB one of the best European Universities.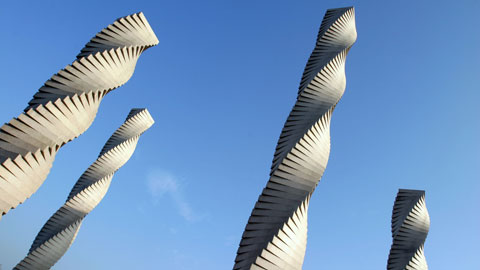 Recent Submissions
(Date of defense:

24-10-2019

)

El tema d'aquesta tesi és la Missió Obrera de la Companyia de Jesús (MOSI) a Espanya. El període estudiat va des dels seus antecedents més o menys immediats (el que anomenem la "prehistòria" i que conduirà a la seva fundació ...

(Date of defense:

18-09-2019

)

En las páginas que siguen me he aproximado al desarrollo de las Comisiones Obreras durante la transición y la democracia. Más específicamente, mi investigación ha consistido en historizar la transformación experimentada ...

(Date of defense:

05-07-2019

)

Esta investigación busca abordar el proceso constructivo del ejército rebelde durante la Guerra Civil Española (1936-1939), la experiencia bélica de los combatientes alistados en este contingente, y el papel jugado por el ...

(Date of defense:

16-07-2019

)

Francesc Mestre i Noè (Tortosa, 1866-†1940) -periodista, dinamitzador cultural, escriptor, llibreter i Cronista Oficial de Tortosa- és una figura polifacètica, complexa i fecunda, fruit de dues generacions: la dels fills ...

(Date of defense:

16-10-2018

)

Les relacions entre els partits polítics catalans amb consciència nacional i els partits polítics del valencianisme fusterià han estat canviants al llarg del període 1980 – 2017. Aquesta recerca exposa quins han estat ...