Departament de Filosofia
The Universitat Autònoma de Barcelona is a referent in Europe so much for its teaching quality as for its commitment to innovation in research. The University was founded in 1968 and it has become a model to follow because of its will to contribute to social progress by training the professionals required by the most dynamic economic and social sectors in the country.
The UAB was one of the first universities of the Spanish State in being acknowledged as Campus of International Excellence. This Program promotes alliances of institutions that have a common strategic project aiming to create an academic, scientific, entreprenurial and innovative environment to get a high international visibility. The University proposal is the project "UABCEI: Aposta pel coneixement i la innovació" (UABCIE: Committment to knowledge and innovation). This is an strategic plan that seeks to make a dynamic RDI environment aiming to make the UAB one of the best European Universities.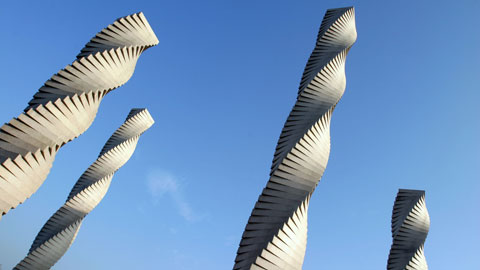 Recent Submissions
(Date of defense:

17-01-2020

)

El trabajo relaciona la obligación de ayudar de Singer, fundada en la responsabilidad moral de las personas ricas ayudar a los pobres, y la seguridad alimentaria. Para garantizar alimentos suficientes y saludables a la ...

(Date of defense:

21-11-2019

)

En esta investigación me he comprometido con el problema de lo político y su potencial de realización en el contexto contemporáneo ante el complejo horizonte de la biopolítica/necropolítica, del pensamiento psicoanalítico, ...

(Date of defense:

27-01-2020

)

La present investigació té com a principal propòsit discutir amb Heidegger el lloc de Spinoza en la història de la filosofia occidental. En contra del que tradicionalment s'ha pensat, defensem aquí dos punts de convergència ...

(Date of defense:

14-11-2019

)

Esta tesis doctoral tiene como objetivo la investigación de dos temas que conciernen tanto a la filosofía como al psicoanálisis lacaniano: el cuerpo y la escritura. La última época (1965-1975) de la obra del poeta italiano ...

(Date of defense:

26-06-2018

)

El filòsof i teòleg franciscà Antoni Andreu (ca. 1280-1335) fou un dels deixebles i divulgadors més destacats de la doctrina de Joan Duns Escot de la Corona catalanoaragonesa. Les seves obres, que tracten qüestions de ...