Departament de Medicina i Cirurgia Animals
The Universitat Autònoma de Barcelona is a referent in Europe so much for its teaching quality as for its commitment to innovation in research. The University was founded in 1968 and it has become a model to follow because of its will to contribute to social progress by training the professionals required by the most dynamic economic and social sectors in the country.
The UAB was one of the first universities of the Spanish State in being acknowledged as Campus of International Excellence. This Program promotes alliances of institutions that have a common strategic project aiming to create an academic, scientific, entreprenurial and innovative environment to get a high international visibility. The University proposal is the project "UABCEI: Aposta pel coneixement i la innovació" (UABCIE: Committment to knowledge and innovation). This is an strategic plan that seeks to make a dynamic RDI environment aiming to make the UAB one of the best European Universities.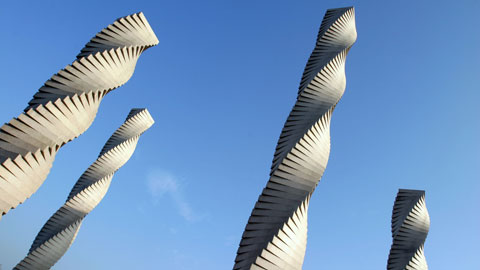 Recent Submissions
(Date of defense:

26-11-2018

)

Veneçuela és una àrea endèmica de leishmaniosi en humans, així com també en gossos i gats, el que constitueix un problema de salut pública. La informació científica en aquesta regió sobre la clínica i epidemiologia de la ...

(Date of defense:

28-11-2018

)

Les poblacions de ximpanzés (Pan troglodytes) afronten un greu risc d'extinció, i la principal amenaça mundial és la transformació de l'hàbitat cap a una agricultura de subsistència i comercial. La subespècie de ximpanzé ...

(Date of defense:

22-11-2018

)

Els col·lectius animals presenten unes característiques que afavoreixen la transmissió i manteniment de determinats patògens. L'elevada densitat d'animals, la contaminació ambiental, l'estrés, o l'existència de portadors ...

(Date of defense:

26-11-2018

)

La leishmaniosis canina (CanL) es una enfermedad causada por el protozoa Leishmania infantum. Las manifestaciones clínicas en el perro son muy variables, abarcan desde una infección subclínica a un cuadro severo, que puede ...

(Date of defense:

25-10-2018

)

El carcinoma basocelular (CBC) es el tumor maligno más frecuente en el ser humano y su incidencia está en aumento. Existe un subgrupo de CBC que presentan un comportamiento más agresivo, son más destructivos e invasivos y ...