Departament de Telecomunicació i Enginyeria de Sistemes
The Universitat Autònoma de Barcelona is a referent in Europe so much for its teaching quality as for its commitment to innovation in research. The University was founded in 1968 and it has become a model to follow because of its will to contribute to social progress by training the professionals required by the most dynamic economic and social sectors in the country.
The UAB was one of the first universities of the Spanish State in being acknowledged as Campus of International Excellence. This Program promotes alliances of institutions that have a common strategic project aiming to create an academic, scientific, entreprenurial and innovative environment to get a high international visibility. The University proposal is the project "UABCEI: Aposta pel coneixement i la innovació" (UABCIE: Committment to knowledge and innovation). This is an strategic plan that seeks to make a dynamic RDI environment aiming to make the UAB one of the best European Universities.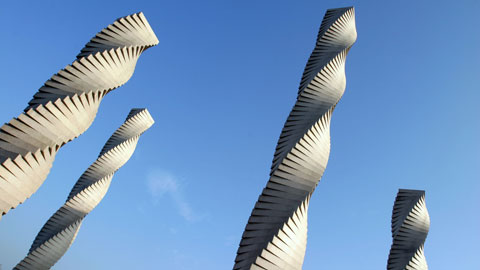 Recent Submissions
(Date of defense:

18-10-2019

)

L'objectiu d'aquest treball és el disseny d'un controlador de velocitat per a una cinta de córrer de manera que la freqüència cardíaca d'una persona que corre sobre ella segueixi un perfil determinat, potencialment variable ...

(Date of defense:

18-07-2019

)

Las tecnologías de posicionamiento por satélite (GNSS, del inglés global navigation satellite systems) se han convertido en una herramienta indispensable en diferentes ámbitos de nuestra sociedad moderna. Algunos ejemplos ...

(Date of defense:

18-06-2019

)

Indoor positioning systems have been widely studied in the last decade due to the need of humans for them especially in the large building such as malls, airports, hospitals...etc. Still, there is no suitable precise indoor ...

(Date of defense:

29-10-2018

)

El treball de recerca dut a terme en aquesta tesi proposa un nou mecanisme per aplicar un desplaçament estratègic dels temps estimats de despegues dins del seu temps de despalança calculat Windows per reduir la probabilitat ...

(Date of defense:

06-11-2018

)

Los sistemas de radionavegación por satélite (GNSSs) se han convertido en una herramienta indispensable de la vida diaria, ya que nos ofrecen la posibilidad de conocer de manera precisa nuestra ubicación en tiempo real ...