Departament de Psicologia Bàsica, Evolutiva i de l'Educació
The Universitat Autònoma de Barcelona is a referent in Europe so much for its teaching quality as for its commitment to innovation in research. The University was founded in 1968 and it has become a model to follow because of its will to contribute to social progress by training the professionals required by the most dynamic economic and social sectors in the country.
The UAB was one of the first universities of the Spanish State in being acknowledged as Campus of International Excellence. This Program promotes alliances of institutions that have a common strategic project aiming to create an academic, scientific, entreprenurial and innovative environment to get a high international visibility. The University proposal is the project "UABCEI: Aposta pel coneixement i la innovació" (UABCIE: Committment to knowledge and innovation). This is an strategic plan that seeks to make a dynamic RDI environment aiming to make the UAB one of the best European Universities.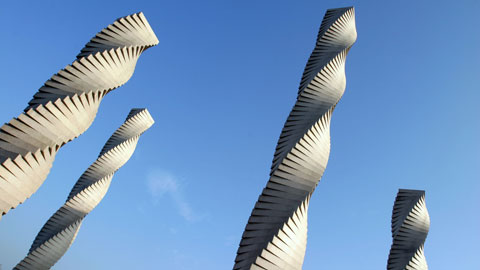 Recent Submissions
(Date of defense:

12-09-2019

)

El discurso político es una fuente importante de información dentro del ámbito social y político, por ello los investigadores e investigadoras de las ciencias sociales, en las últimas décadas, lo han situado como un objeto ...

(Date of defense:

03-07-2019

)

Introducción. La no adherencia a los protocolos de rehabilitación de lesiones es un tema preocupante para el personal sanitario, especialmente para el equipo multidisciplinario que suele asistir a los deportistas y a los ...

(Date of defense:

16-07-2019

)

principalmente a través de métodos e instrumentos retrospectivos cuya principal limitación es que pueden incrementar el sesgo de respuesta y memoria de los participantes. La evaluación ecológica momentánea (EMA), es una ...

(Date of defense:

09-09-2019

)

El objetivo general de este trabajo consistió en diseñar un instrumento para explorar la presencia de Soledad Existencial en personas con enfermedades avanzadas. La experiencia de una enfermedad avanzada invade a toda la ...

(Date of defense:

05-07-2019

)

El objetivo de esta tesis fue explorar la motivación en Educación Física y su relación con el estrés académico en adolescentes chinos en base de la Teoría de la Autodeterminación. En el estudio 1 se midió la motivación en ...