Departament de Psicologia Bàsica, Evolutiva i de l'Educació
The Universitat Autònoma de Barcelona is a referent in Europe so much for its teaching quality as for its commitment to innovation in research. The University was founded in 1968 and it has become a model to follow because of its will to contribute to social progress by training the professionals required by the most dynamic economic and social sectors in the country.
The UAB was one of the first universities of the Spanish State in being acknowledged as Campus of International Excellence. This Program promotes alliances of institutions that have a common strategic project aiming to create an academic, scientific, entreprenurial and innovative environment to get a high international visibility. The University proposal is the project "UABCEI: Aposta pel coneixement i la innovació" (UABCIE: Committment to knowledge and innovation). This is an strategic plan that seeks to make a dynamic RDI environment aiming to make the UAB one of the best European Universities.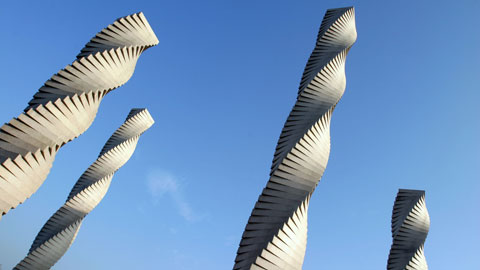 Recent Submissions
(Date of defense:

12-11-2019

)

Esta tesis doctoral aborda la vinculación que se establece entre cognición y violencia, teniendo en cuenta el procesamiento dual de la información, y las medidas implícitas como alternativa a las tradicionales medidas ...

(Date of defense:

09-12-2019

)

Introducción: La obesidad se ha calificado como Epidemia del Siglo XXI debido a su gran incremento en los últimos años, tanto en adultos como en niños. Los avances en la tecnología han fomentado el uso de los dispositivos ...

(Date of defense:

08-10-2019

)

Actualmente la inestabilidad de la inversión en cosas materiales se hace evidente, la atención ha pasado a centrarse en el capital humano - las personas que crean y desarrollan negocios. Esta investigación propone un estudio ...

(Date of defense:

12-12-2019

)

La present tesi persegueix un doble propòsit. Per una banda, contribuir a la comprensió de les característiques i desenvolupament de la identitat dels investigadors i investigadores en formació, amb l'objectiu últim d'aportat ...

(Date of defense:

29-11-2019

)

Esta investigación tiene como propósito ayudar a mejorar la competencia en evaluación de los profesores a través de una formación sobre evaluación auténtica que impacte en su identidad docente, específicamente, en su ...