Programa de Doctorat en Història de l'Art i Musicologia
The Universitat Autònoma de Barcelona is a referent in Europe so much for its teaching quality as for its commitment to innovation in research. The University was founded in 1968 and it has become a model to follow because of its will to contribute to social progress by training the professionals required by the most dynamic economic and social sectors in the country.
The UAB was one of the first universities of the Spanish State in being acknowledged as Campus of International Excellence. This Program promotes alliances of institutions that have a common strategic project aiming to create an academic, scientific, entreprenurial and innovative environment to get a high international visibility. The University proposal is the project "UABCEI: Aposta pel coneixement i la innovació" (UABCIE: Committment to knowledge and innovation). This is an strategic plan that seeks to make a dynamic RDI environment aiming to make the UAB one of the best European Universities.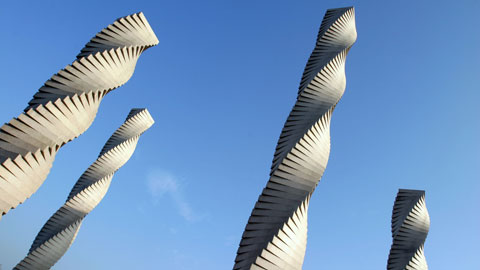 Recent Submissions
(Date of defense:

20-01-2021

)

La present tesi, al voltant de l'existència del violó tenor i el seu paper en la música espanyola dels segles XVI al XIX, basa la recerca en dos àmbits principals: d'una banda, clarifica els aspectes etimològics del terme ...

(Date of defense:

09-12-2020

)

La cobla segons el gramòfon; la interpretació de les sardanes entre 1920 i 1950, és una tesi doctoral que sorgeix de l'interès per la recuperació històrica dels models interpretatius de la música per a cobla de la primera ...

(Date of defense:

20-11-2020

)

Les epístoles farcides són les lectures de la missa en dies concrets a les que s'hi afegeixen trops. Aquestes addicions de text i música es poden trobar tant al començament de l'epístola, com al seu interior o al final, ...

(Date of defense:

04-12-2020

)

La Cobla Barcelona es va presentar el 30 de març de 1922 al Teatre Tívoli. En pocs anys, va assolir un important protagonisme en la vida cultural catalana: va actuar en espais emblemàtics com el Palau de la Música Catalana, ...

(Date of defense:

29-01-2021

)

La investigació se centra en l'estudi de les lògiques estructurals i sonores de les tonades orals que es fan servir en el cant dels goigs valencians, i en les situacions comunicatives i rituals en què s'entonen. Es parteix ...