Programa de Doctorat en Matemàtiques
The Universitat Autònoma de Barcelona is a referent in Europe so much for its teaching quality as for its commitment to innovation in research. The University was founded in 1968 and it has become a model to follow because of its will to contribute to social progress by training the professionals required by the most dynamic economic and social sectors in the country.
The UAB was one of the first universities of the Spanish State in being acknowledged as Campus of International Excellence. This Program promotes alliances of institutions that have a common strategic project aiming to create an academic, scientific, entreprenurial and innovative environment to get a high international visibility. The University proposal is the project "UABCEI: Aposta pel coneixement i la innovació" (UABCIE: Committment to knowledge and innovation). This is an strategic plan that seeks to make a dynamic RDI environment aiming to make the UAB one of the best European Universities.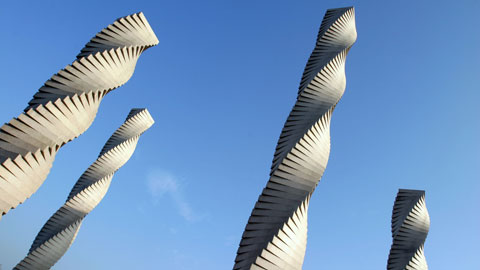 Recent Submissions
(Date of defense:

15-07-2020

)

En aquest treball es tracten dos problemes. El primer és un problema d'aproximació en la classe de Zygmund per funcions del subespai I_1(BMO), que és l'espai de funcions contínues amb derivada a BMO en el sentit de les ...

(Date of defense:

29-10-2020

)

ANTECEDENTS El benefici del tractament amb quimioteràpia adjuvant en el càncer de còlon estadi II és controvertit. Les guies clíniques recomanen el tractament adjuvant en càncer de còlon estadi II si presenten algun factor ...

(Date of defense:

02-10-2020

)

L'objectiu principal d'aquesta tesi és l'estudi d'un nou invariant per a C*-àlgebres, anomenat el semigrup Cu1. La classificació de C*-àlgebres ha guanyat molt terreny durant les últimes dècades. En aquests treballs destaquen ...

(Date of defense:

03-09-2020

)

Molts mètodes estadístics s'han aplicat recentment en l'anàlisi de sèries temporals categòriques i discretes. Això posa de manifest la importància de desenvolupar noves tècniques per analitzar i modelitzar eficientment ...