Programa de Doctorat en Mitjans, Comunicació i Cultura
The Universitat Autònoma de Barcelona is a referent in Europe so much for its teaching quality as for its commitment to innovation in research. The University was founded in 1968 and it has become a model to follow because of its will to contribute to social progress by training the professionals required by the most dynamic economic and social sectors in the country.
The UAB was one of the first universities of the Spanish State in being acknowledged as Campus of International Excellence. This Program promotes alliances of institutions that have a common strategic project aiming to create an academic, scientific, entreprenurial and innovative environment to get a high international visibility. The University proposal is the project "UABCEI: Aposta pel coneixement i la innovació" (UABCIE: Committment to knowledge and innovation). This is an strategic plan that seeks to make a dynamic RDI environment aiming to make the UAB one of the best European Universities.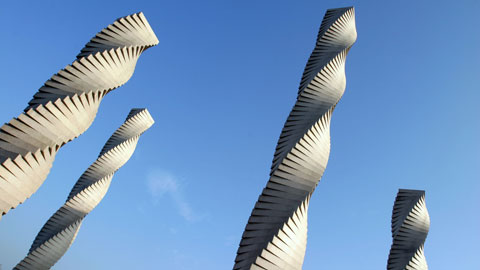 Recent Submissions
(Date of defense:

11-12-2020

)

L'objectiu principal d'aquesta tesi doctoral ha estat traçar la biografia professional del fotògraf Agustí Centelles (1909-1985). Una carrera extensa que, globalment, es desenvolupà durant pràcticament mig segle: des dels ...

(Date of defense:

11-02-2021

)

La investigació aborda l'anàlisi de les polítiques de convergència tecnològica a l'Argentina durant l'etapa kirchnerista, centrant-se en l'elaboració de la Llei Argentina Digital (LAD, Butlletí Oficial No. 33.034) i la ...

(Date of defense:

29-01-2021

)

Aquest treball pretén identificar i analitzar les polítiques públiques de comunicació a l'Equador concretament les que van ser implementades a partir que el país va ingressar a l'anomenat procés de la Revolució Ciutadana, ...

(Date of defense:

24-11-2020

)

La present investigació analitza la representació de l'homosexualitat masculina al cinema mexicà produït en les dues primeres dècades de segle XXI per donar compte dels discursos aquí construïts sobre quatre aspectes: ...

(Date of defense:

20-10-2020

)

La revista femenina Paula neix el 1967, una època on la força de la tradició en els costums i especialment, en l'educació de la dona, és més gran. Dins d'aquestes tradicions i costums es busca ressaltar l'elegància, la ...