Programa de Doctorat en Psicologia Clínica i de la Salut
The Universitat Autònoma de Barcelona is a referent in Europe so much for its teaching quality as for its commitment to innovation in research. The University was founded in 1968 and it has become a model to follow because of its will to contribute to social progress by training the professionals required by the most dynamic economic and social sectors in the country.
The UAB was one of the first universities of the Spanish State in being acknowledged as Campus of International Excellence. This Program promotes alliances of institutions that have a common strategic project aiming to create an academic, scientific, entreprenurial and innovative environment to get a high international visibility. The University proposal is the project "UABCEI: Aposta pel coneixement i la innovació" (UABCIE: Committment to knowledge and innovation). This is an strategic plan that seeks to make a dynamic RDI environment aiming to make the UAB one of the best European Universities.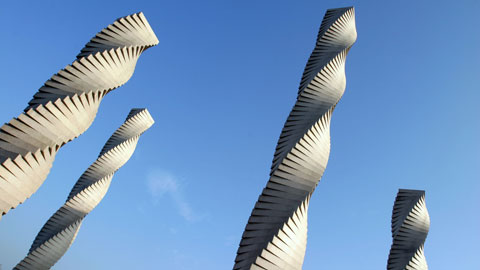 Recent Submissions
(Date of defense:

25-11-2020

)

La síndrome de deleció de 22q11 (S22q11) està considerada una malaltia minoritària, ja que afecta a menys de 5 de cada 10.000 habitants. Les persones amb la S22q11 poden presentar alteracions congènites cardiovasculars, ...

(Date of defense:

16-10-2020

)

Objectiu: Estimar la prevalença de problemes psicològics en nens i adolescents de 6 a 18 anys de Quito utilitzant els qüestionaris de l'Achenbach System of Empirically Based Assessment (ASEBA) i estudiar la seva ...

(Date of defense:

15-06-2020

)

L'esquizotímia es configura com un contínuum de símptomes subclínics i clínics, i del funcionament que en el seu extrem es manifesta com a trastorns de l'espectre de l'esquizofrènia. L'esquizotípia i l'esquizofrènia ...

(Date of defense:

21-07-2020

)

L'anòmia es pot definir com la incapacitat en la recuperació dels noms dels conceptes. És un símptoma present en tots els tipus d'afàsia. El tractament principal de l'afàsia i, més en concret, de l'anòmia, és el logopèdic. ...