Programa de Doctorat en Psicologia de la Salut i de l'Esport
The Universitat Autònoma de Barcelona is a referent in Europe so much for its teaching quality as for its commitment to innovation in research. The University was founded in 1968 and it has become a model to follow because of its will to contribute to social progress by training the professionals required by the most dynamic economic and social sectors in the country.
The UAB was one of the first universities of the Spanish State in being acknowledged as Campus of International Excellence. This Program promotes alliances of institutions that have a common strategic project aiming to create an academic, scientific, entreprenurial and innovative environment to get a high international visibility. The University proposal is the project "UABCEI: Aposta pel coneixement i la innovació" (UABCIE: Committment to knowledge and innovation). This is an strategic plan that seeks to make a dynamic RDI environment aiming to make the UAB one of the best European Universities.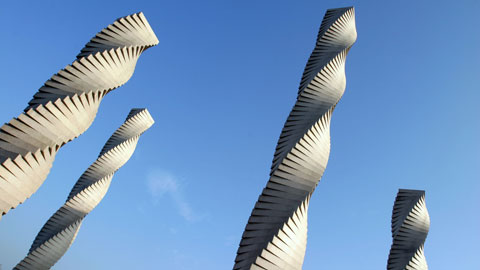 Recent Submissions
(Date of defense:

15-03-2021

)

Introducció. L'esport és una activitat que pot influir en diversos aspectes de desenvolupament humà. Múltiples arestes de el desenvolupament personal poden ser enriquides amb la pràctica de l'esport. L'esport pot ocasionar ...

(Date of defense:

09-02-2021

)

Les mesures implícites es consideren de processament automàtic (associatives) més que estratègiques (conceptual) i aporten valor addicional a les mesures explícites (p.e. auto reportades), especialment en l'àmbit de l'estrès ...

(Date of defense:

16-12-2020

)

Introducció. La pràctica d'activitat física té beneficis en l'ésser humà de forma integral. La transició de l'edat adolescent a l'edat adulta exposa a l'ésser humà a diferents factors de risc que poden afectar la seva ...

(Date of defense:

17-12-2020

)

La complexitat de l'abordatge de la fibromiàlgia (FM), la seva alta prevalença i els alts costos personals i sanitaris que comporten són els que motiven i justifiquen la investigació que es descriu en aquesta tesi doctoral, ...

(Date of defense:

27-11-2020

)

Introducció: L'estudi de la resiliència i dels factors psicològics i espirituals que formen part del paradigma de la psicologia positiva, han mostrat un paper modulador en l'afrontament i adaptació. Aprofundir en el paper ...