Departament de Periodisme i Ciències de la Comunicació
The Universitat Autònoma de Barcelona is a referent in Europe so much for its teaching quality as for its commitment to innovation in research. The University was founded in 1968 and it has become a model to follow because of its will to contribute to social progress by training the professionals required by the most dynamic economic and social sectors in the country.
The UAB was one of the first universities of the Spanish State in being acknowledged as Campus of International Excellence. This Program promotes alliances of institutions that have a common strategic project aiming to create an academic, scientific, entreprenurial and innovative environment to get a high international visibility. The University proposal is the project "UABCEI: Aposta pel coneixement i la innovació" (UABCIE: Committment to knowledge and innovation). This is an strategic plan that seeks to make a dynamic RDI environment aiming to make the UAB one of the best European Universities.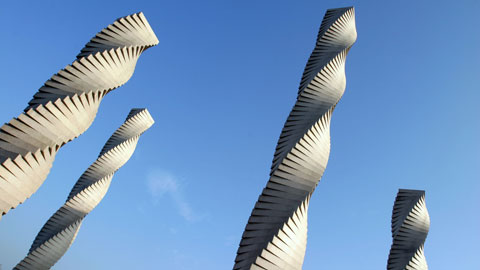 Recent Submissions
(Date of defense:

05-12-2018

)

Societal opportunities and challenges, whether they are personal, socio-political or cultural, are information-dependent in one way or another. Minimising the challenges and maximising the opportunities depend on the quality ...

(Date of defense:

19-12-2018

)

Resums pendents

(Date of defense:

16-11-2018

)

La crisis de la prensa que eclosiona en el año 2008 tiene, entre sus múltiples causas, un "factor ético". Entendiendo la ética como deontología colectiva que establece un conjunto de requisitos razonables y racionales en ...

(Date of defense:

20-12-2018

)

El objetivo general de esta investigación es analizar el sistema de comunicación de las centrales nucleares de España y, partiendo de esa premisa, realizar una propuesta comunicativa-fundamentada en la estrategia-que ...

(Date of defense:

28-11-2018

)

This work analyses the effect of deregulation and commercialisation of the broadcast media in Nigeria since 1992. Concretely it focuses on radio stations, the nature of their programming decisions and what informs them. ...