Departament de Pediatria, d'Obstetrícia i Ginecologia i de Medicina Preventiva
The Universitat Autònoma de Barcelona is a referent in Europe so much for its teaching quality as for its commitment to innovation in research. The University was founded in 1968 and it has become a model to follow because of its will to contribute to social progress by training the professionals required by the most dynamic economic and social sectors in the country.
The UAB was one of the first universities of the Spanish State in being acknowledged as Campus of International Excellence. This Program promotes alliances of institutions that have a common strategic project aiming to create an academic, scientific, entreprenurial and innovative environment to get a high international visibility. The University proposal is the project "UABCEI: Aposta pel coneixement i la innovació" (UABCIE: Committment to knowledge and innovation). This is an strategic plan that seeks to make a dynamic RDI environment aiming to make the UAB one of the best European Universities.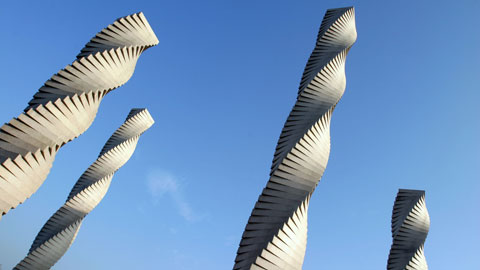 Recent Submissions
(Date of defense:

12-12-2018

)

Antecedentes: La enfermedad de Chagas (ECh) es una causa importante de falla cardíaca (FC) en países endémicos. Aunque la asociación entre la ECh y las alteraciones cardíacas (estadio B o más) se ha informado ampliamente, ...

(Date of defense:

08-11-2018

)

Les lesions cervicals intraepitelials estan causades per la infecció persistent del virus del papil·loma humà (VPH) en les variants d'alt risc. Si no es resolen, poden créixer i provocar l'aparició d'un càncer de cèrvix ...

(Date of defense:

28-11-2018

)

Introducción: El cáncer de endometrio y ovario son dos de las neoplasias que más impacto tienen en la salud de las mujeres hoy en día dada su incidencia, la ausencia de un cribado poblacional, su mortalidad, y sobre todo ...

(Date of defense:

04-02-2019

)

Hipòtesi L'ecografia transvaginal pot identificar els canvis que el pesari exerceix sobre el cèrvix uterí i aquests canvis es podrien correlacionar amb el risc de part prematur (PP)

(Date of defense:

28-11-2018

)

Introducción: el maltrato prenatal es aquel acto intencionado o negligente que causa un efecto nocivo al feto. Algunos indicadores de sospecha son la ausencia de control gestacional, el consumo materno de tóxicos o la ...