Departament de Pediatria, d'Obstetrícia i Ginecologia i de Medicina Preventiva
The Universitat Autònoma de Barcelona is a referent in Europe so much for its teaching quality as for its commitment to innovation in research. The University was founded in 1968 and it has become a model to follow because of its will to contribute to social progress by training the professionals required by the most dynamic economic and social sectors in the country.
The UAB was one of the first universities of the Spanish State in being acknowledged as Campus of International Excellence. This Program promotes alliances of institutions that have a common strategic project aiming to create an academic, scientific, entreprenurial and innovative environment to get a high international visibility. The University proposal is the project "UABCEI: Aposta pel coneixement i la innovació" (UABCIE: Committment to knowledge and innovation). This is an strategic plan that seeks to make a dynamic RDI environment aiming to make the UAB one of the best European Universities.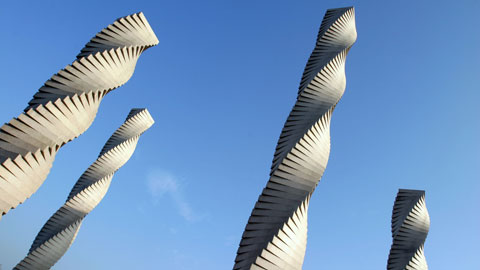 Recent Submissions
(Date of defense:

14-11-2018

)

En Chile la prohibición del trabajo sexual en lugares cerrados y la sanción social y discriminación hacia las mujeres trabajadoras sexuales (MTS), han determinado su ejercicio clandestino en una diversidad de lugares. Desde ...

(Date of defense:

12-11-2018

)

Objectius Definir i conceptualitzar una noció complexa d'inseguretat laboral mitjançant l'anàlisi del patró d'associacions existent entre els diferents dominis de l'ocupació que poden veure's amenaçats per la inseguretat, ...

(Date of defense:

29-10-2018

)

CONTEXT: El part prematur (PP) segueix éssent la causa principal de morbimortalitat neonatal. En la població general, la taxa de PP és del 8-12%; malgrat això, diversos subgrups de gestants configuren poblacions de risc ...

(Date of defense:

29-06-2018

)

Introducción A principios de los años 70 quedó claramente establecido que el Virus del Papiloma Humano (VPH) es el agente causal del cáncer de cérvix. Además, su historia natural, de una decena de años, desde la infección ...

(Date of defense:

24-05-2018

)

La DM1 es una enfermedad crónica que conlleva gran afectación en la vida diaria. El presente trabajo analiza el impacto de la valoración de la CVRS medida vía internet en la práctica clínica habitual en niños y adolescentes ...