Departament de Pediatria, d'Obstetrícia i Ginecologia i de Medicina Preventiva
The Universitat Autònoma de Barcelona is a referent in Europe so much for its teaching quality as for its commitment to innovation in research. The University was founded in 1968 and it has become a model to follow because of its will to contribute to social progress by training the professionals required by the most dynamic economic and social sectors in the country.
The UAB was one of the first universities of the Spanish State in being acknowledged as Campus of International Excellence. This Program promotes alliances of institutions that have a common strategic project aiming to create an academic, scientific, entreprenurial and innovative environment to get a high international visibility. The University proposal is the project "UABCEI: Aposta pel coneixement i la innovació" (UABCIE: Committment to knowledge and innovation). This is an strategic plan that seeks to make a dynamic RDI environment aiming to make the UAB one of the best European Universities.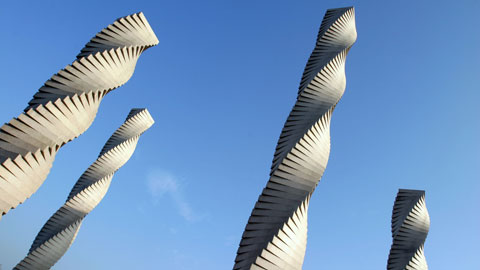 Recent Submissions
(Date of defense:

13-12-2019

)

Antecedentes: la enfermedad renal crónica es un problema que ha alcanzado proporciones epidémicas a nivel mundial. Se espera que la incidencia y prevalencia aumente en las próximas décadas impactando en la morbi-mortalidad ...

(Date of defense:

05-11-2019

)

La transfusión sanguínea es uno de los procedimientos más utilizados en la práctica clínica y su seguridad ha sido ampliamente estudiada, desde sus factores de riesgo, hasta la evaluación de estrategias implementadas para ...

(Date of defense:

30-10-2019

)

Introducción La infertilidad es una condición que afecta a una de cada seis parejas durante el curso de su etapa reproductiva y su prevalencia ha experimentado un incremento progresivo. Este hecho a dado lugar a un ...

(Date of defense:

02-12-2019

)

A Europa, la població migrant internacional ha presentat un augment rellevant durant els darrers anys, contribuint definitivament a donar forma a una nova realitat sociodemogràfica amb noves necessitats sanitàries. A ...

(Date of defense:

19-11-2019

)

La proporció de gent gran ha augmentat i s'espera que els propers anys seguirà creixent. A més, les projeccions demogràfiques i socials indiquen un increment global de persones grans que pateixen de manca de relacions ...