Departament de Filologia Francesa i Romànica
The Universitat Autònoma de Barcelona is a referent in Europe so much for its teaching quality as for its commitment to innovation in research. The University was founded in 1968 and it has become a model to follow because of its will to contribute to social progress by training the professionals required by the most dynamic economic and social sectors in the country.
The UAB was one of the first universities of the Spanish State in being acknowledged as Campus of International Excellence. This Program promotes alliances of institutions that have a common strategic project aiming to create an academic, scientific, entreprenurial and innovative environment to get a high international visibility. The University proposal is the project "UABCEI: Aposta pel coneixement i la innovació" (UABCIE: Committment to knowledge and innovation). This is an strategic plan that seeks to make a dynamic RDI environment aiming to make the UAB one of the best European Universities.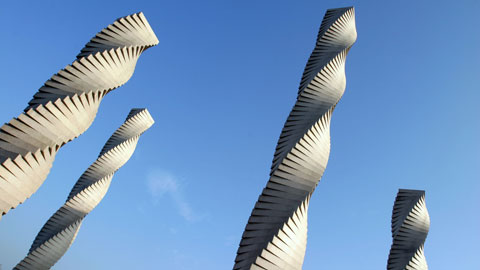 Recent Submissions
(Date of defense:

27-09-2019

)

Las dificultades inherentes a todo proceso de enseñanza-aprendizaje de una lengua extranjera aumentan considerablemente cuando la lengua aprendida no mantiene ningún vínculo genético o tipológico con el idioma del alumno. ...

(Date of defense:

11-12-2019

)

En la enseñanza-aprendizaje de lenguas extranjeras se ha recalcado que la intervención didáctica no puede obviar la problemática relativa a la oralidad y, en particular, a la dimensión prosódica del habla. En la prosodia, ...

(Date of defense:

13-11-2019

)

El nombre de Vietnam está estrechamente asociado a la guerra. La información sobre el país se limita básicamente a las crónicas sobre este conflicto bélico y su historia parece detenerse con la culminación del mismo en ...

(Date of defense:

29-07-2019

)

El presente trabajo de investigación es la continuación de mi TFM del Máster experto en español como lengua Extranjera (ELE) y ámbitos profesionales llevado a cabo en la Universitat de Barcelona entre los años 2010-2012, ...

(Date of defense:

24-04-2019

)

El present estudi proposa una anàlisi del comportament fònic i perceptiu de pacients amb apràxia de la parla amb l'objectiu de contribuir a una millor comprensió dels mecanismes subjacents a les manifestacions de superfície ...