Programa de Doctorat en Filosofia
The Universitat Autònoma de Barcelona is a referent in Europe so much for its teaching quality as for its commitment to innovation in research. The University was founded in 1968 and it has become a model to follow because of its will to contribute to social progress by training the professionals required by the most dynamic economic and social sectors in the country.
The UAB was one of the first universities of the Spanish State in being acknowledged as Campus of International Excellence. This Program promotes alliances of institutions that have a common strategic project aiming to create an academic, scientific, entreprenurial and innovative environment to get a high international visibility. The University proposal is the project "UABCEI: Aposta pel coneixement i la innovació" (UABCIE: Committment to knowledge and innovation). This is an strategic plan that seeks to make a dynamic RDI environment aiming to make the UAB one of the best European Universities.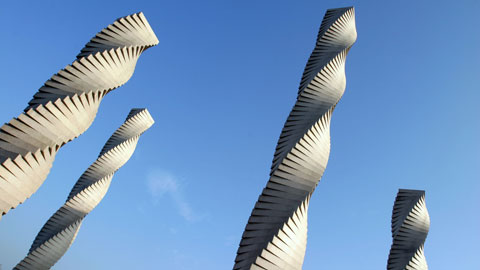 Recent Submissions
(Date of defense:

24-02-2021

)

Aquesta tesis desenvolupa una filosofia de l'humor des de la perspectiva d' una ontologia relacional. En general, les teories del riure han tractat de respondre, al llarg del S. XX, a la pregunta per què ens riem? Aquesta ...

(Date of defense:

11-01-2021

)

El præcipitium epistèmic entre el coneixement de la natura i el coneixement de la política és un recurs metodològic que ens ha permès estudiar la filosofia política de Hobbes, de manera autònoma i no subordinada a la resta ...

(Date of defense:

15-12-2020

)

El problema de la unitat temàtica en l'obra de Gilbert Simondon és una de les qüestions més discutides en la literatura sobre l'autor. La hipòtesi de lectura que planteja la present tesi oferiria, per primera vegada, una ...

(Date of defense:

29-10-2020

)

La tesis que se presenta a continuación tiene como objetivo poner de relieve aquellas prácticas artísticas que se relacionan con la estética gustatoria desde la performance y el arte participativo contemporáneo. El proceso ...

(Date of defense:

03-07-2020

)

La comèdia documental busca posar en relació dos conceptes històricament allunyats com són el cinema documental i l'humor. A partir d'aquesta posada en relació es plantegen, fonamentalment, dos objectius. En primer lloc, ...