Programa de Doctorat en Immunologia Avançada
The Universitat Autònoma de Barcelona is a referent in Europe so much for its teaching quality as for its commitment to innovation in research. The University was founded in 1968 and it has become a model to follow because of its will to contribute to social progress by training the professionals required by the most dynamic economic and social sectors in the country.
The UAB was one of the first universities of the Spanish State in being acknowledged as Campus of International Excellence. This Program promotes alliances of institutions that have a common strategic project aiming to create an academic, scientific, entreprenurial and innovative environment to get a high international visibility. The University proposal is the project "UABCEI: Aposta pel coneixement i la innovació" (UABCIE: Committment to knowledge and innovation). This is an strategic plan that seeks to make a dynamic RDI environment aiming to make the UAB one of the best European Universities.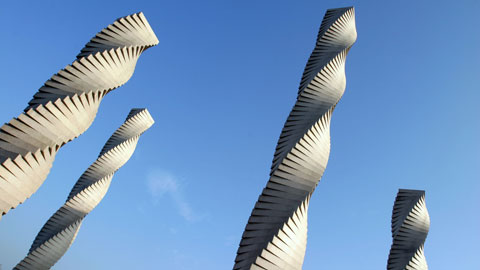 Recent Submissions
(Date of defense:

26-11-2020

)

Les infeccions bacterianes respiratòries en pacients amb Malaltia Pulmonar Obstructiva Crònica (MPOC) i amb bronquièctasis són una de les principals causes d'empitjorament del pronòstic d'aquestes malalties. Sovint aquestes ...

(Date of defense:

21-12-2020

)

El rebuig crònic en el trasplantament renal és la causa principal de fallada de l'empelt. Donat que la biòpsia renal (l'actual mètode diagnòstic considerat com a el 'gold standard') és invasiva, costosa, implica una alta ...

(Date of defense:

16-10-2020

)

La diabetis tipus 1 (DT1) és una malaltia metabòlica causada per la destrucció autoimmunitària de les cèl·lules β productores d'insulina. Actualment, l'únic tractament consisteix en l'administració exògena d'insulina. ...

(Date of defense:

21-07-2020

)

El sistema immune innat és el primer en respondre davant patògens que amenacen l'hoste. La resposta immune innata es caracteritza per induir una activació immune innata, iniciar la senyalització d'IFNs i activar vies ...

(Date of defense:

23-07-2020

)

L'asma es una malaltia inflamatòria crònica que afecta aproximadament a 300 milions de persones en tot el mon. Aquesta malaltia es caracteritza principalment per un conjunt d'alteracions estructurals en les vies respiratòries, ...