Programa de Doctorat en Sociologia
The Universitat Autònoma de Barcelona is a referent in Europe so much for its teaching quality as for its commitment to innovation in research. The University was founded in 1968 and it has become a model to follow because of its will to contribute to social progress by training the professionals required by the most dynamic economic and social sectors in the country.
The UAB was one of the first universities of the Spanish State in being acknowledged as Campus of International Excellence. This Program promotes alliances of institutions that have a common strategic project aiming to create an academic, scientific, entreprenurial and innovative environment to get a high international visibility. The University proposal is the project "UABCEI: Aposta pel coneixement i la innovació" (UABCIE: Committment to knowledge and innovation). This is an strategic plan that seeks to make a dynamic RDI environment aiming to make the UAB one of the best European Universities.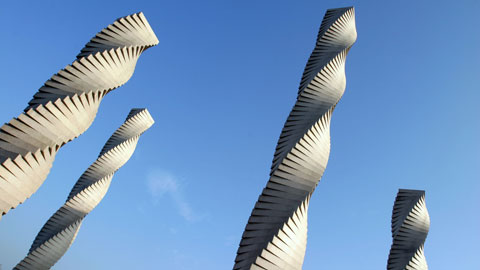 Recent Submissions
(Date of defense:

17-02-2021

)

Des de diferents disciplines, corrents i tradicions s'ha posat el focus en l'estudi de les actituds i l'engagement de l'alumnat a l'escola, sent de particular interès des de la sociologia de l'educació per comprendre els ...

(Date of defense:

02-02-2021

)

La tesi analitza la trajectòria educativa de 30 alumnes d'incorporació tardana (AIT) a l'educació secundària obligatòria de contextos socioeconòmicament vulnerables a Catalunya. Aquest anàlisi té per objecte comprendre ...

(Date of defense:

27-11-2020

)

La tesi doctoral analitza els processos de retorn de la població colombiana procedents que s'emprenen des d'Espanya en un context caracteritzat per la crisi econòmica i laboral iniciada el 2008. La noció de retorn és ...

(Date of defense:

26-06-2020

)

Durant els darrers 50 anys, la implementació de sistemes integrats de gestió de residus gestionats pels municipis a Europa ha comportat la professionalització del sector, deixant poc marge per al sector informal del ...

(Date of defense:

22-07-2020

)

La rendició de comptes (RdC) en educació es pot concretar en models i opcions de disseny molt variats. No obstant això, la RdC basada en el rendiment (o PBA per les seves sigles en anglès) és el model de RdC que s'ha estès ...