Departament de Física
The Universitat Autònoma de Barcelona is a referent in Europe so much for its teaching quality as for its commitment to innovation in research. The University was founded in 1968 and it has become a model to follow because of its will to contribute to social progress by training the professionals required by the most dynamic economic and social sectors in the country.
The UAB was one of the first universities of the Spanish State in being acknowledged as Campus of International Excellence. This Program promotes alliances of institutions that have a common strategic project aiming to create an academic, scientific, entreprenurial and innovative environment to get a high international visibility. The University proposal is the project "UABCEI: Aposta pel coneixement i la innovació" (UABCIE: Committment to knowledge and innovation). This is an strategic plan that seeks to make a dynamic RDI environment aiming to make the UAB one of the best European Universities.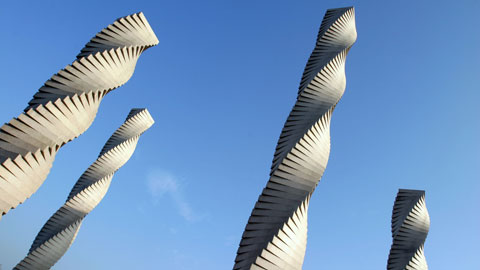 Recent Submissions
(Date of defense:

20-02-2019

)

Fa més d'un segle els físics de tot el món desenvolupaven una teoria per descriure comportaments estranys recentment descobertes d'alguns sistemes físics, això marca el naixement de la Teoria Quàntica. Algunes dècades més ...

(Date of defense:

25-01-2019

)

Aquesta Tesi descriu la recerca enfocada a l'estudi de la modulació de les propietats òptiques de cristalls fotònics on tenen lloc excitacions plasmòniques. Aquestes propietats es poden modular o, fins i tot, llur magnitud ...

(Date of defense:

17-12-2018

)

Los métodos de crecimiento ascendente como la nanoestructuración o la interconexión con otros materiales son una forma efectiva de diseñar y modificar las propiedades estructurales, electrónicas y magnéticas del grafeno. ...

(Date of defense:

05-12-2018

)

El índice de refracción (RI) es un parámetro físico que proporciona información sobre la propagación de la luz a través de una muestra y está relacionado con algunas propiedades ópticas y eléctricas del medio. El RI es ...

(Date of defense:

23-11-2018

)

El impacto de grandes fragmentos desprendidos de cometas y asteroides contra la Tierra puede llegar a ser muy peligroso. Recientemente, sucesos como Chelyabinsk (2013), Carancas (2007) o Tunguska (1908) han demostrado la ...